Samsung Pay can now withdraw from ATMs in South Korea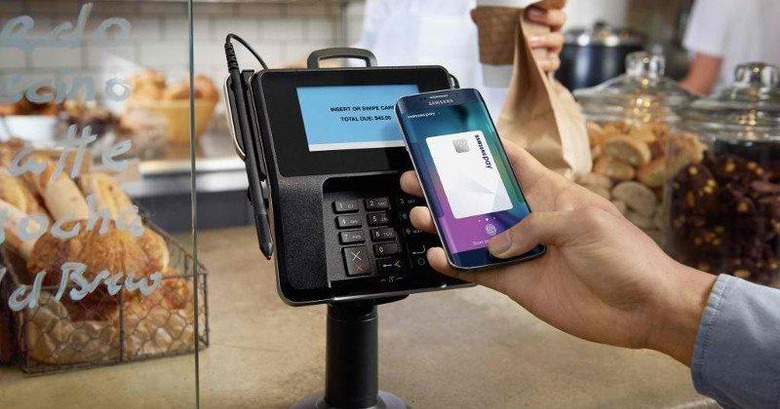 It was probably already expected but, until now, we never really knew when it would be coming. At its developer conference, Samsung revealed that, indeed, its Samsung Pay will soon let you withdraw money from an ATM even without a physical card. As futuristic and convenient, or even scary, as that may sound, it comes with a very big limitation. It is, for now, only available in South Korea and actually only with Woori Bank. And Samsung has made no plans yet to spread it wider.
What sets Samsung Pay apart from its biggest rivals, Apple Pay and Android Pay, is that it can work with any type of POS, both the newer NFC ones and the more traditional MST terminals. The latter is made possible by the technology it acquired from LoopPay but does require that smartphones have the necessary hardware, which is true for all Samsung flagships starting with the Galaxy S6.
The idea of withdrawing cash from ATMs using smartphones isn't exactly new, but its implementation with Samsung Pay definitely is. The OEM isn't divulging much about how it will go about this new feature, whether it will be using NFC, which is perhaps more normal for ATMs that accept wireless transactions, or if it will utilize the MST support in its devices. Whichever way it goes, Samsung isn't spreading the feature around just yet, whether abroad or even just in South Korea.
Samsung does plan to widen its Pay system in general to more countries this year. So far only available in South Korea, the US, and, more recently, China, the OEM will be launching the service soon in Australia, Brazil, Canada, Singapore, Spain, and the UK. It has revealed no solid timetable for this expansion.
VIA: CNET