Samsung patents drone designed to look like a small UFO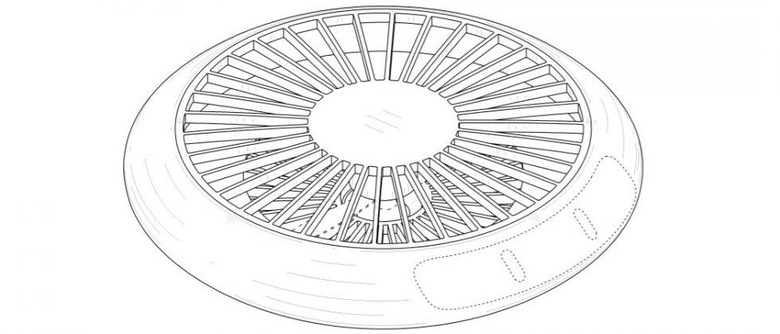 A new patent from Samsung has surfaced in which we see a drone designed to look somewhat like a Frisbee. The drone, at least per the patent's illustrations, feature a circular design with a couple feet on the underside and an open grille on the top, a rotor presumably hidden within. Unlike most other drones, this one resembles a small UFO or a flying food dehydrator tray.
The patent was spotted by Dutch website Galaxy Club; you can view the patent here (PDF warning), but it's in Korean, so you'll probably have to copy the text into Google Translate to read it for yourself. According to a Google-translated version of the patent, it was registered today to Samsung Electronic Co.
In addition to showing a bunch of illustrations of the drone, the patent describes it as being made of metal and synthetic resin with a camera integrated into the dome-shaped region on the bottom, which will be transparent to facilitate the camera. Samsung says the design is inspired by "disk-shaped spacecraft."
Though the patent indicates that some aspects of the drone design could be modified (it is described in some areas as a "partial design"), it appears this is the general design and characteristics the company is going for. No other details about the drone are provided in the patent, however, such as size, power, or what kind of camera it may pack. As with any patent, it's possible we'll never actually see this hit shelves as a real product.