Samsung patent reveals camera with transparent display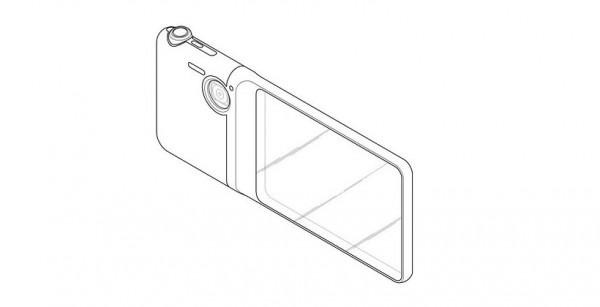 Trying to take another stab at the digital camera market, Samsung is reported to have filed a patent for a camera whose display is completely see-through. Whether this so-called innovation will be enough to put the company on top of that market segment still remains to be seen when an actual device takes flesh.
Digital cameras are taking a big hit from mobile devices. This particularly affects the lower end of manufacturer's offerings. Last month, it was reported that Canon will be getting out of the budget digital camera market and focus instead on the professional side, an area that smartphones still have trouble climbing.
Samsung is one of those companies that are in an interesting position since it straddles both smartphone and digital camera markets. Just a few days ago, it unveiled the NX mini SMART Camera, a small camera the is meant to appeal both to the obsessive selfie taker and the aspiring professional photographer. Nonetheless, the market isn't exactly overflowing with money.
One cannot, therefore, fault Samsung for trying to be different. Flaunting once again both it capabilities and its ambitions in display technology, it is trying to patent a digital camera with a transparent display. Based on the diagram, however, this camera looks more like a digital compact and less of something that can be claimed for more professional uses. In an age of digital single-lens reflex cameras or D-SLR, this might fall more on the hobbyist side of the fence. No dimensions or additional features were given except for lenses, flashes, and a power button at the side.
One, of course, will probably wonder if the transparent display will be useful beyond the novelty factor. There might be some sense of closeness with the subject when the opaque objects that occlude it from view are removed. Samsung's filing mentions both subject and photographer being able to look each other in the eye directly, which might actually make for even more awkward moments. We will just have to wait for this transparent display camera to become reality to truly discern its purpose, which, given how patents usually go, might never happen at all.
SOURCE: Wall Street Journal