Samsung outsourcing Galaxy A phones to Chinese ODMs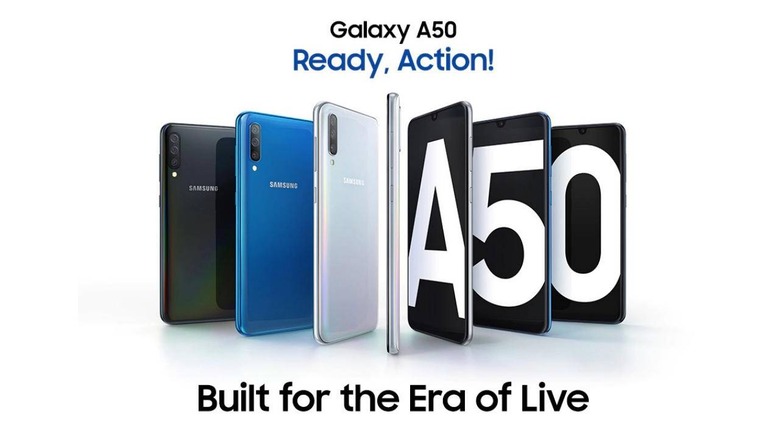 In an ideal world, smartphone makers have full control over all aspects of the product, from software to hardware to production. Not even Apple has achieved 100% control and companies like Samsung are even less likely to. Now it seems that the world's largest phone maker will be giving up even more control as it will reportedly tap Chinese companies to make some of its phones, particularly those from the mid-range Galaxy A series, that are also bound for the Chinese market.
Although Samsung, specifically its mobile business, enjoys an image of success in a cutthroat market, it isn't completely in the clear. For one, it had to make some cost-saving measures, including its last Chinese factory. For another, it keeps losing ground in that very same market to local rivals like Xiaomi, OPPO, and Vivo.
It seems that Samsung's solution to both problems is to outsource the production of some of its phones to Chinese Original Design Manufacturers or ODMs. These companies produce smartphones that are then rebranded and sold by other companies as their own. Chinese ODMs like Wingtech have been in such a business for quite a while now, making phones for the big Chinese brands.
It could help Samsung save significant sums in the long run but it also risks hurting its brand yet again. Samsung will have little direct control and oversight over ODMs and some worry the quality of products could degrade. In other words, it will be a Galaxy Note 7 waiting to happen.
It won't affect Samsung's flagship Galaxy S and Note series, of course, but it does reveal the extent that Samsung may be losing ground in China. If it is left with no choice other than do what its rivals are doing, it could be facing really tough times. Ironically, this change could skew the ODM market and actually give Chinese phone makers an advantage in the long run.