Samsung outs MHL capable 23/27" LED monitors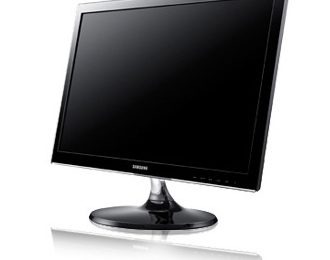 MHL has been creeping into more and more devices over the past year or so, first making waves with Samsung's Galaxy S II. MHL allows an HDMI signal to be sent out over microUSB, assuming you have a powered adapter. Now Samsung is integrating the tech into two new monitors, which will let you plug the phone straight in and display a signal without the need for a separate power source.
While there have been a couple of TVs and monitors with MHL functionality in the past from the likes of Toshiba, Samsung is introducing a pair of LED monitors with two MHL/HDMI ports. Coming in at 23- and 27-inches, the S23B550VS and S27B550VS both feature TN panels with 1080p resolutions, plus VGA ports and internal speakers.
Current MHL adapters need a separate microUSB power source to keep the phone running, while the standard should allow a single cable to do the job. You should be able to ditch the additional microUSB charging cable in the future now that more MHL enabled TVs and monitors are hitting the market. A plethora of phones include MHL functionality right now, including the Galaxy S II, Galaxy Note, Galaxy Nexus, and Galaxy S III. Just about every phone released by HTC and LG over the past year also includes the tech.
[via Clove]