Samsung outs Galaxy Ace 2 and Galaxy Mini 2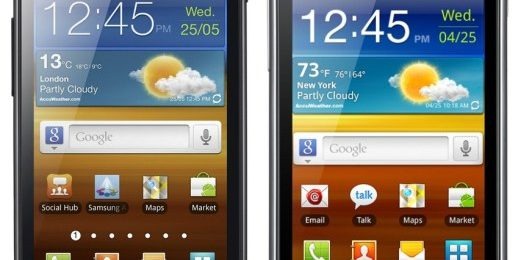 Samsung has offered up the official specifications for a pair of new smartphones ahead of Mobile World Congress. The two new devices are the Samsung Galaxy Ace 2 and the Galaxy Mini 2. Each of the smartphones appears to be aimed at folks shopping in the lower-middle end of the smartphone realm. As things happen in the smartphone market, the devices are expected to show up at various carriers under different names and will launch in Europe first.
The Galaxy Ace 2 has 800 MHz dual-core processor under the hood with 4 GB of internal storage. The smartphone has a 1500 mAh battery and rocks a 3.8-inch WVGA display. The smartphone will run Android 2.3 and is expected to hit stores this spring sporting a Navy blue battery cover. The Mini 2 has lesser specifications with an 800 MHz single-core processor.
It will have a 1300 mAh battery and 3.27-inch HVGA screen. It will have a yellow-gold back. The Mini 2 will also run Android 2.3 and will land in France this March. The Ace 2 will land in UK stores at some point in April. Honestly, these devices seem a little boring but every smartphone line needs lower end, cheaper handsets. At this point, pricing isn't announced, but we expect these to be very reasonable.
[via Android Community]