Samsung OMNIA spotted at Communicasia 2008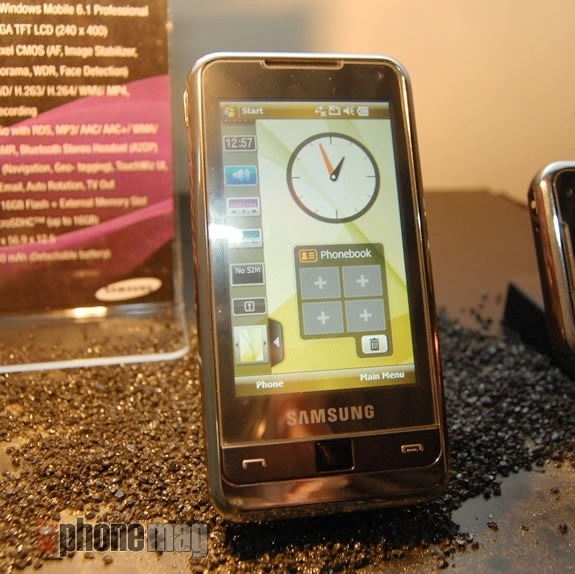 Our editor Kim Poh at SlashPhone spotted Samsung's latest touch screen phone at Communicasia 2008 in Singapore and has hands-on time with it. The phone is powered by Windows Mobile 6.1 and accompanied by TouchWiz to allow user to navigate the menus a lot quicker and easier.
Samsung OMNIA features 5-megapixel CMOS camera with auto-focus function, face and smile detection and auto-panorama shot. OMNIA sports the same storage capacities as the new 3G iPhone, 8GB and 16GB – not only that, it's extendable with storage slot.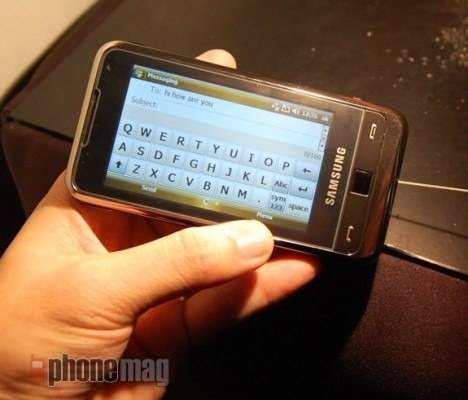 Other notable features including GPS with geo-tagging facility, large 3.2-inch WQVGA screen, and QWERTY keyboard in portrait mode. The phone will be available in Singapore this week for SG$1098 and hits the European market by the end of July.
[via phonemag