Samsung NX11 Unveiled at CES 2011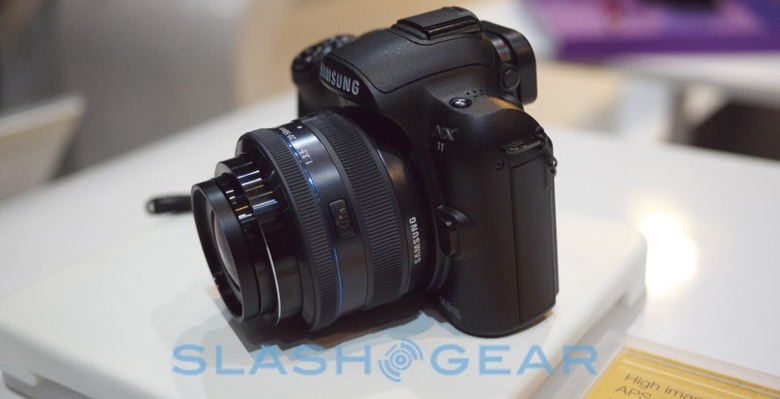 Samsung is pushing hard into the DSLR market, announcing many products, the NX11 will be the top of the line and will feature Samsung's new i-Function lenses. The device will replace the older NX10 and will be one of the first devices compatible with with the new i-Function range of lenses which offer up the ability to change shooting settings with the press of a button on the lens itself.
The device will ship with an 18-55mm i-Function zoom lens and will be fully compatible with the company's new wide array of lenses. Around back of the device there is a 3-inch AMOLED display with an electronic viewfinder and the device will sport both a built-in flash and hotshoe.
In addition to the NX11, Samsung will also launch two new i-Function lenses – a 20mm pancake and a 20-50mm zoom lens. The device along with the new lenses currently have no release date or pricing, but if the NX10 can serve as any precedent for pricing, we should expect the camera to retail for around $600.