Samsung Notebook 3, Notebook 5 launched for the masses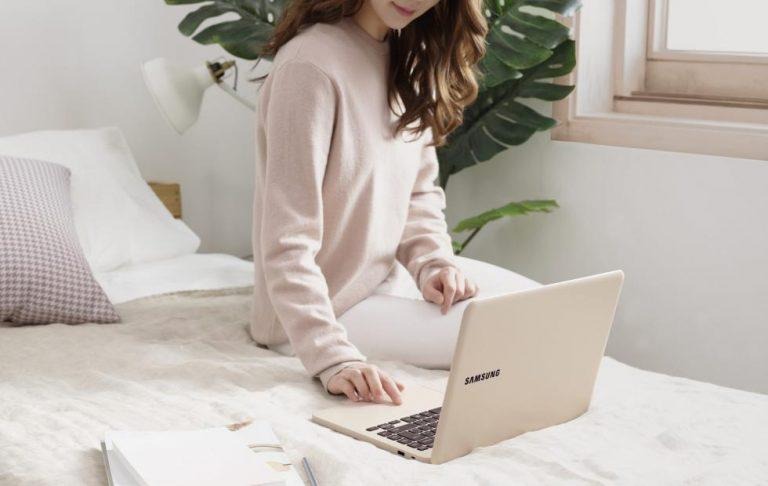 We may receive a commission on purchases made from links.
Launching anything on April 1st is probably foolish in some parts of the world, but that doesn't seem to have discouraged Samsung form putting out two new laptops on that very date. Or perhaps it figured they would be so low-key it might not matter if they were seen as a joke or not. Compared to the recent Notebook 9 and Notebook 7 Spin, the Notebook 3 and Notebook 5 sound and look almost too plain. But that's precisely because they were designed that way.
The Samsung Notebook 3 and 5 try their best to look premium, with the same "zero-screw" finish of the higher end notebooks. Which, of course, means harder to repair or upgrade, if the latter were even possible. Samsung tries to make up for the nondescript design with colors, available in Misty Gray, Night Charcoal, Deep Peach, and Pure White for the Notebook 3 and Light Titan for the Notebook 5.
Inside, the laptops are neither bad nor best. Both are powered by an 8th or 7th gen Intel Core processor. The Notebook 3 comes in 14-inch and 15-inch configurations. The 15-inch model not only gets a Full HD screen option, the Notebook 3 only comes with an HD screen, it also has an NVIDIA MX110 graphics chip. The Notebook 5 only has one model available and it comes with NVIDIA MX150 graphics.
The Samsung Notebook 3 and Notebook 5 might not turn heads in terms of hardware or special features, but that's intentional. Samsung is positioning these two laptops for "everyday computing", for those who need a serviceable mobile computer from a popular brand but without the bells and whistles. Availability of the notebooks starts in Korea this month, followed by China and Brazil this quarter. No word yet on pricing or other markets.