Samsung may one-up Apple with 11.6-inch tablet sporting 2560x1600 resolution, coming February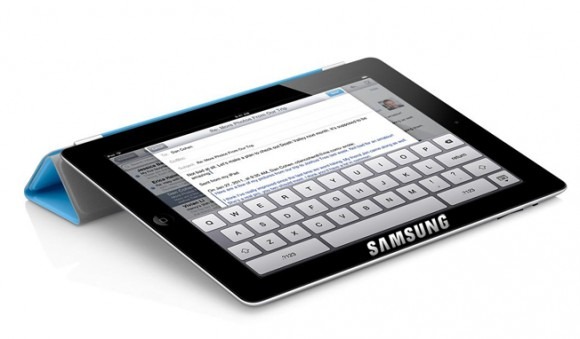 Rumor has it that Samsung has plans to take on Apple's upcoming iPad 3 tablet with its own 11.6-inch tablet, which may sport an incredibly dense, Retina display-shaming resolution. The new tablet will also have Android 4.0 (Ice Cream Sandwich), and will be most likely to debut at this year's Mobile World Congress this February. Though the tablet will have a larger display than Samsung's current Galaxy Tab 10.1, the tablet will be "barely larger", since the panel will have a thinner bezel with a stunnning 2560 x 1600 pixel resolution, 11.6-inch screen, and a 16:10 aspect ratio. Apple's rumored iPad 3 Retina display should gear up for some competition.
Equally impressive, it's rumored that the 2.0 GHz Exynos 5250 processor will be on board to power the larger screen and higher pixel-density panel. Alhough still only dual-core, the ARM Cortex-A15 chip and the more accelerated graphics should lead to much faster performance overall, to match the 2560x1600 resolution. If the rumors are true, the 11.6-inch tablet will have a pixel density of 260, much, much higher than any comparable device currently on the market. In fact, that's on pretty much on par with standard 30-inch LCD displays.
Samsung's launch timing for this tablet has to be critical, as it may coincide with a rumored iPad 3 launch from Apple in February. And Samsung doesn't expect to ship the Exynos chip until the spring, which may drag its release date, and harm its ultimate sales. So the stellar resolution is a must for Samsung, if the company wants to compete with the likes of Apple and its new iPad.
[via Android Community]