Samsung, LG to launch "Cloud Top" screens that turn phones into PCs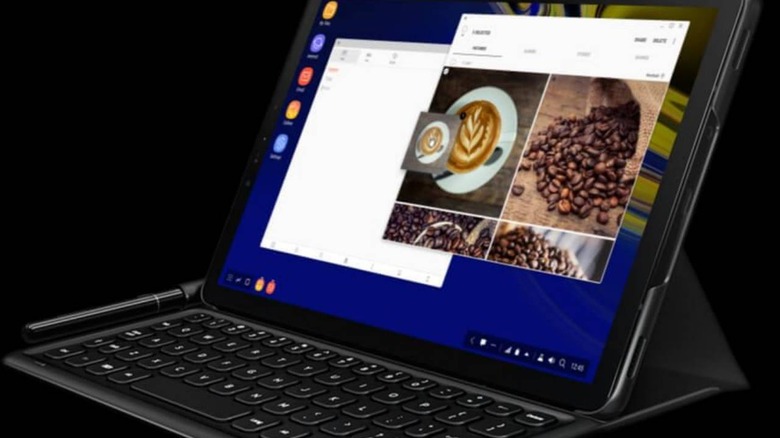 The idea of using your phone as your one and only computing device for play and work and everything in between still isn't completely dead, even if the only one left playing on that field is Samsung. Google has added such a Desktop Mode to Android 10 but very few OEMs seem to have been interested in using that other than, surprisingly, LG. Word on the street is that these two companies will be capitalizing on that idea and will release "Cloud Top" devices that are practically dumb tablets that connect to the phone and make it into a tablet or desktop.
Such dumb terminals are not new either, hailing way back from the days of the Motorola Atrix LapDock all the way to crowdfunded projects. The idea behind these devices is simple. They have no processing power of their own and simply provided a convenient and portable external display, keyboard, and touchpad for smartphones used in desktop-like fashion.
According to the report from Korean media, Samsung's and LG's "Cloud Top" will be different in that they are more like portable screens that lack any form of a keyboard. The phones connect wirelessly or via a cable and offer a larger display than what even the biggest phablet can give.
Samsung's version, which will be called the Dexbook, is a 14.1-inch screen with Full HD resolution and weigh less than a kilogram. LG's unnamed version has the same size but is expected to weigh about 600g only. The difference is that Samsung's Dexbook might carry 10,000 mAh battery while LG's only has 5,000 mAh.
The devices are expected to be priced around 400,000 to 500,000 KRW ($340 to $430), which is rather pricey for portable displays. It's difficult to see how these products will fly where there are plenty of cheaper alternatives available. And without any keyboard attachment, they also lose any advantage that an Android desktop mode may have to offer.