Samsung launches Bio-Processor for health-centric wearables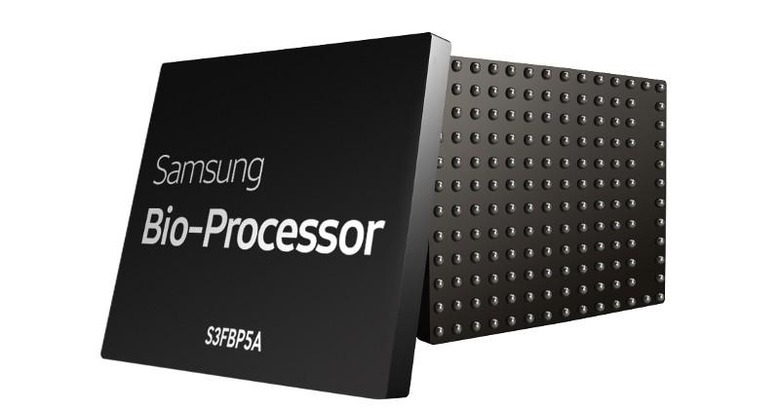 There has been a lot of focus of late on smartphones and wearables with capabilities to measure certain health factors, mostly heart rates and sometimes even blood oxygen levels. Trying to capitalize on that still growing market, Samsung has announced what is billed to be the industry's first all-in-one health chip solution that combines all the relevant sensors as well as processors in a single chip small enough to be placed inside a fitness band.
Of course there are already several wearables today that do advertise some form of health monitoring feature or another, but those are usually limited to one or two. In contrast, Samsung's Bio-Processor includes five Analog Front End or AFEs, including bioelectrical impedance analysis (BIA) for measuring body fat and skeletal muscle mass, a photoplethysmogram for heart rate, ECG for heart rhythm, skin temperature and galvanic skin response for stress levels.
In addition to these sensors, the chip also includes a microcontroller unit, a power management integrated circuit, digital signal processor, and eFlash memory. In other words, all the parts needed for a standalone device like a wearable gadget.
Samsung has not yet hinted at any specific products for this new chip but does have reference devices available for ideas, including a wrist band, a development board, and wearable patch. The chips are expected to be available in devices in the first half of 2016.