Samsung is betting big on AR at SDC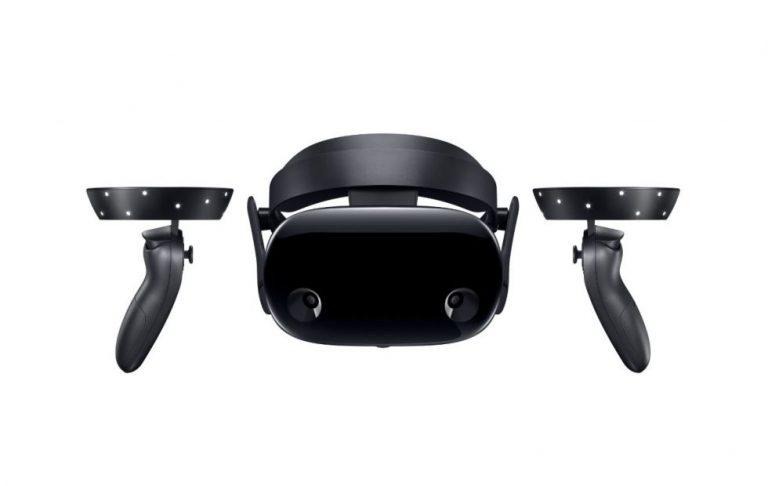 Its foldable phone, or at least its foldable phone UX, might make the big headlines this week, but that is hardly all that Samsung has planned. It's probably going to take the backseat for a while, but Samsung's augmented reality ambitions are just as big. At its Samsung Developers Conference, the Korean tech company has alloted six sessions to AR. And while some of them seem to be devoted to the AR Emojis everyones either loves or loves to hate, Samsung might also have big news planned in the form of an AR cloud platform and even an AR headset prototype.
Samsung is no stranger to "synthetic" reality technologies like virtual reality. In fact, it has its feet firmly planted on the VR ground, with the Oculus-based Samsung Gear VR on the smartphone end and the Windows Mixed Reality HMD Odyssey, pictured above, on the PC end. VR and AR are not really mutually exclusive, of course, but this is the first time Samsung has been heard working on anything substantial on the AR front.
One of those is the Project Whare "AR Cloud". Aside from the strange name, the idea is also a bit strange though probably not unexpected. Everything is in the cloud these days, anyway. Why not a cloud-based platform for providing shared AR experiences and global management of AR assets?
Samsung, however, might have something even bigger in its crosshair. Given how much Samsung loves to do things on its own, it's hardly surprising it would want to make its own AR headset. But while it may already have the experience in making VR headsets, making AR head mounted displays or HMDs requires a slightly different set of skills and technologies.
That said, what Samsung will show at SDC will hardly be the final version of either product. Project Whare, according to a Samsung spokesperson, will have a soft launch at the conference. The AR headset, on the other hand, will simply be a prototype that might not even be available to developers yet.