Samsung Internet Android browser to support more extensions soon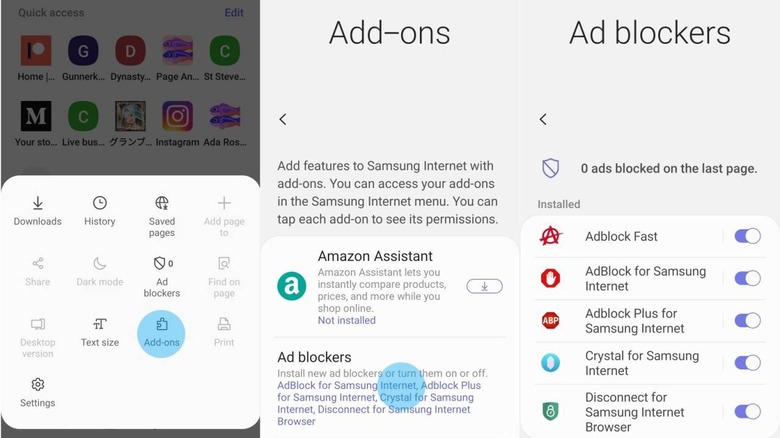 In typical Samsung fashion, the smartphone maker develops its own suite of mobile apps as stand-ins for Google apps. This includes Samsung Internet, a browser that's based on Chrome but also competes with it. Samsung Internet would have normally flown under the radar, just like any other Samsung Android app, if not for how Samsung's developers seem to be very active in developing new features like an upcoming Web Extensions support that could make it one of the more interesting browsers on Android.
Unlike most of its home-made apps, Samsung Internet was made available on Google Play Store for users on other smartphone brands to download and use. Thanks to features like dark mode, basic ad-block extensions, and speed, it actually managed to become a popular one on Android, rivaling even Firefox or Opera. It might become even more popular if the broader extension support goes in the direction many users would wish it to.
Samsung already has some form of extensions but those have mostly been limited to a few sanctioned ad blockers. A Medium post by a Samsung developer, however, reveals that Web Extension support is coming to the browser. This is the very same "standard" used by Chrome and Firefox extensions, which could suggest that some interoperability with those extensions could be in the works as well.
But even if it doesn't actually gain support for existing Chrome and Firefox extensions, this new feature could still be a big deal for Android users. Very few browsers support extensions at all and Samsung might be able to bring in more users to its browser. Unfortunately, this support for Web Extensions is limited only to users on Samsung Galaxy devices running Android 10, which is a very small subset at the moment.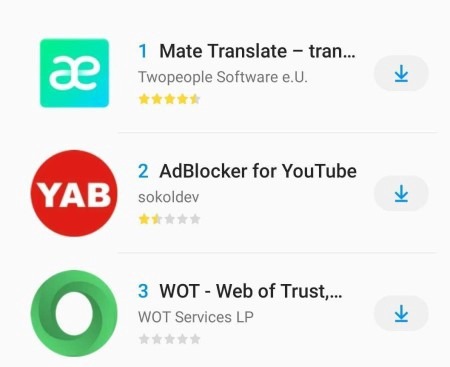 The success of this feature will, of course, depend on how far Samsung will take it or if it can push extension makers to bring their plugins to its browser. An even bigger question, however, is how long Samsung will continue supporting and developing its Internet browser as the company is just as notorious as Google for dropping apps and services.