Samsung Insists Galaxy S10 RAM Rumors Are False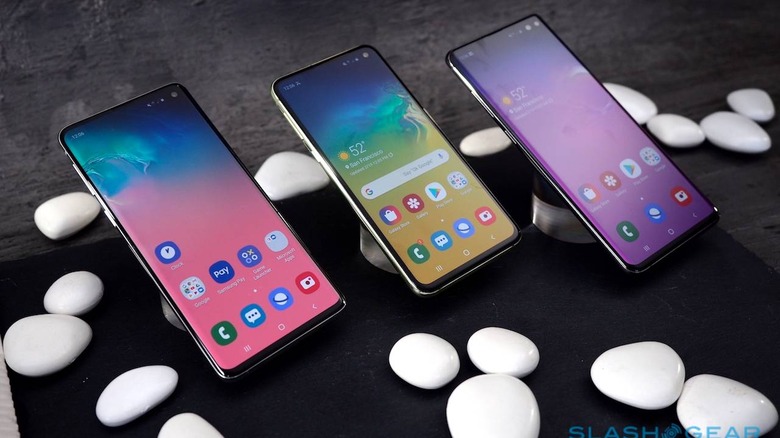 There's some confusion surrounding Samsung's Galaxy S10 lineup today, and it's leading to a lot of anger among those who have pre-ordered the device. When Samsung debuted these phones, it said that the Galaxy S10 and S10+ will come with at least 8GB of RAM, but potentially more depending on how much internal storage users buy. Even though the promise of 8GB of RAM came straight from Samsung, its own website is showing that some Galaxy S10 handsets come with only 6GB of RAM.
For the record, the Galaxy S10e – the base level offering for the S10 series – is the only phone that's supposed to come with 6GB of RAM, so obviously, the confusion among prospective buyers is certainly warranted. It gets worse though, as some Galaxy S10 phones that are already out in the wild show only 6GB of available memory in their settings menus.
Android Police detailed the mess that is Samsung's Galaxy S10 specifications pages, noting that those specs say the 128GB and 512GB Galaxy S10 come with 6GB of RAM when really they should come with 8GB. S10+ carrier models, on the other hand, show 6GB of RAM for 128GB variants, which is also incorrect. Finally, the unlocked 1TB S10+, the most expensive phone of the bunch, has a specs page that reads 8GB of RAM instead of the 12GB it should show.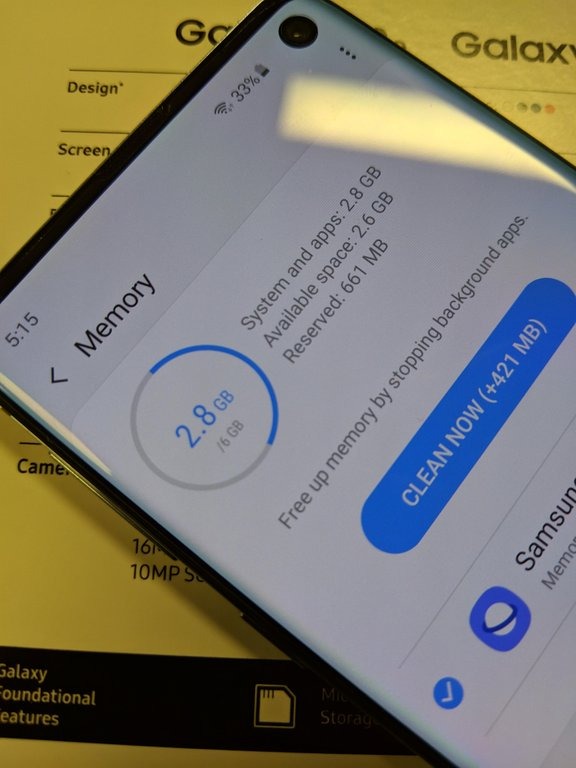 On top of all of that, a photo published to the Galaxy S10 subreddit shows the 128GB model with only 6GB of RAM as well, prompting a fair amount of outrage from Samsung fans. They accuse the company of a bait and switch, but Samsung told Android Police that this is all just one giant mix up and that all Galaxy S10 and S10+ handsets will ship with at least 8GB of RAM.
Samsung expects to have the specification sheets updated soon (though at the time of this writing, they're still incorrect), but as Android Police pointed out, that doesn't really explain the photo that was posted to Reddit. In any case, we'll keep an eye out for more information on this big, confusing mess from Samsung.