Samsung HomeSync brings Android to the big screen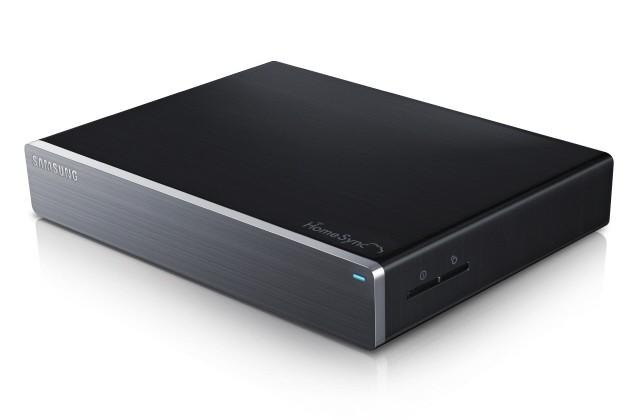 Samsung HomeSync is a set-top box that will bring the Android experience to your television. The HomeSync device runs on Android Jelly Bean and will let you have access to all of Google's goodies, including the Google Play store, YouTube, movies, books, games and many others all in a full HD 1080p resolution. You can control all of its features wirelessly from your Android device.
The Samsung HomeSync will offer a 1TB hard drive that can be accessed by up to 8 people. It's geared for the entire family. If you'd like, you can create 8 separate private user accounts protected by passwords. No one can access anyone else's videos, photos, or other files unless the user shares it with them.
The HomeSync features the following specs. It has a 1.7GHz dual-core processor, 1GB of DDR3 RAM, 8GB flash memory, 1TB HDD, 802.11 b/g/n 2.4GHz and 5GHz Wi-Fi bands, Bluetooth v4.0, an ethernet port, a Micro USB port, HDMI out, Audio Amp. Connection, support for a variety of video and audio files, and Android Jelly Bean (version not specified).
Samsung will officially launch the HomeSync in April, and will only be available in the United States initially. The set-top box will be available in other countries shortly afterwards. Samsung has yet to release a price on the HomeSync. The set-top box brings entertainment for your entire family. You can watch your favorite movies in full HD, take turns trying to get the highest score in Temple Run 2, navigate through the constellations using Star Chart, and much more.
[via Samsung]