Samsung gets official with WB5000 digi cam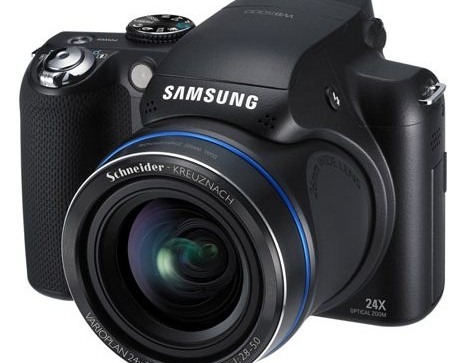 One of the things that I missed when I went from my old point-and-shoot to my new DSLR a few years ago was the massive zoom that the point-and-shoot offered. You can get high levels of zoom with DSLR cameras too, but the lenses tend to cost a pretty penny.
Samsung has unveiled a slick looking new superzoom point-and-shoot camera called the WB5000 in Korea that has a 12.5MP resolution. The 24x zoom lens is the most powerful lens ever grafted onto a Samsung compact. The focal equivalent range of the lens is 26mm to 624mm.
The camera can also shoot 720p HD video in H.264 format. The full 24x zoom range functions for still images and video. With such massive zoom levels, camera shake will be a big issue for most users. Thankfully, Samsung has built-in dual image stabilization. The rear LCD of the camera is 3-inches and offers live view along with an optical viewfinder. Engadget reckons the camera will ship later this month at about $550.
[via Engadget]