Samsung Gear VR price, date seen in leaked training doc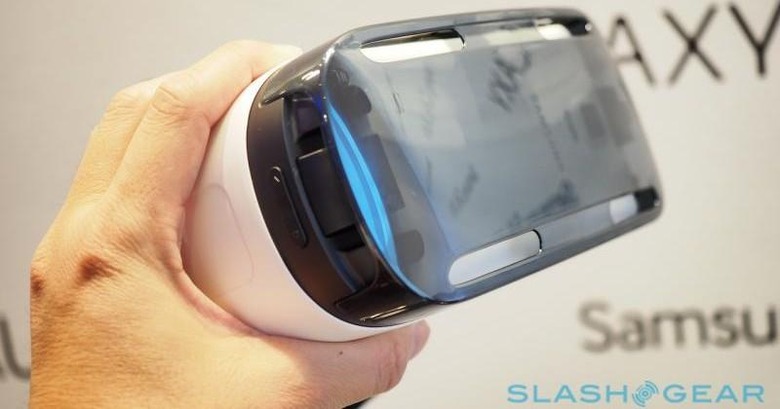 Samsung might be talking our ears off with Galaxy Note 4 ads and exaltations, but the rest of its IFA 2014 team isn't getting the same treatment. This is especially true for the Gear VR, Samsung's surprising foray into a niche sector of the gaming market. But thanks to this alleged internal document, we might now have an idea when and for how much Samsung will be selling the headset-slash-accessory.
Last we heard, the Gear VR will supposedly be priced like a smartwatch, which means around the $199 mark or even a bit higher. That might seem almost appropriate given that the headset is actually an accessory that is completely exclusive to the Galaxy Note 4. Now it seems that the price might actually be just a bit lower and might be coming sooner than we thought.
This leaked document, supposedly of a training material for Samsung customer service representatives in Korea, reveals two crucial details about the device. The first is the price tag, which amounts to 200,000 KRW, roughly $187 when directly converted. But perhaps most interesting for those willing to pay any price to get their hands on one, the Gear VR is noted to be available starting December 1 this year. This would be an auspicious launch date as far as gaming-related sales go, being quite close to the holiday season.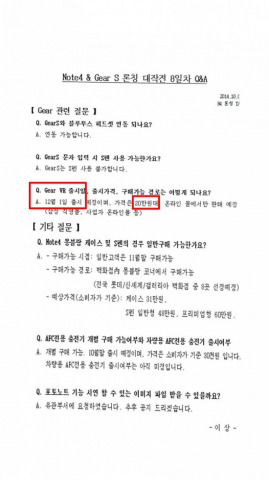 While the price tag might be a big break for interested buyers, who will need to own a Galaxy Note 4 first anyway, it might not be a dream come true for game developers looking to make a profit on the new platform, at least not initially. Oculus has revealed that since the Oculus Platform, which will be the sole distribution channel for Gear VR content, isn't yet able to handle purchases, the initial batch of games on the Gear VR will have to be offered free of charge. It remains to be seen whether this setup, which is a great win for early adopters but discouraging for those who will be providing the meat of the experience, will get the Gear VR off to a rocky start.
VIA: G for Games