Samsung Gear VR Internet app gets WebVR support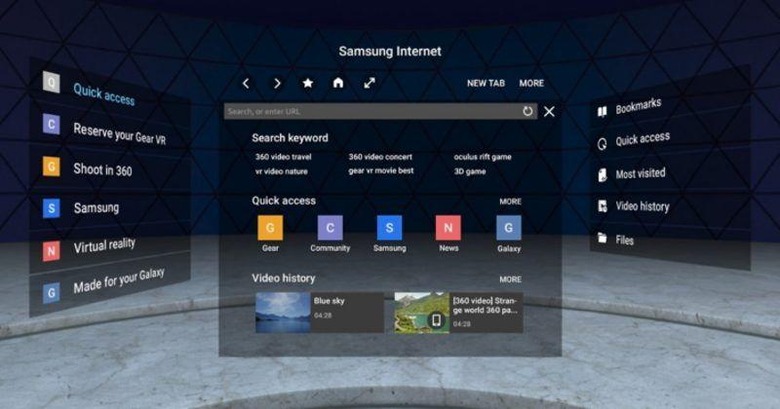 We may receive a commission on purchases made from links.
The problem with smartphone-powered virtual reality experiences is the dearth of significant content for the platform. At least compared to the likes of the HTC Vive or Oculus Rift. While there are, of course, a few mobile VR apps around, a good number of VR content is out of reach because they are available only in other places, like web browsers. With the latest update to the Samsung Internet app for the Gear VR, that partly becomes a thing of the past as it gains support for the still young WebVR 1.0.
Just as WebGL brings sophisticated 3D graphics, even games, to web browsers, the WebVR platform is an attempt to bring the experience of virtual reality to those browsers as well. In a nutshell, it gives web browsers the ability to access VR related hardware, particular motion sensors, to display images and videos in a way appropriate for VR headsets.

What this means is that when you visit a website that supports WebVR on your Samsung Galaxy smartphones, using Samsung's Internet web browser, of course, you can simply pop the phone into a Gear VR headset and it will let you view related content in full 360 degrees.
That's not the only new feature that the update brings. The Internet browser now also has a File Explorer that will let users view videos and images stored on USB drives connected via OTG. Users will also now be able to choose a 360-degree image as a background for the browser, curated from a selection from cloud graphics company OTOY.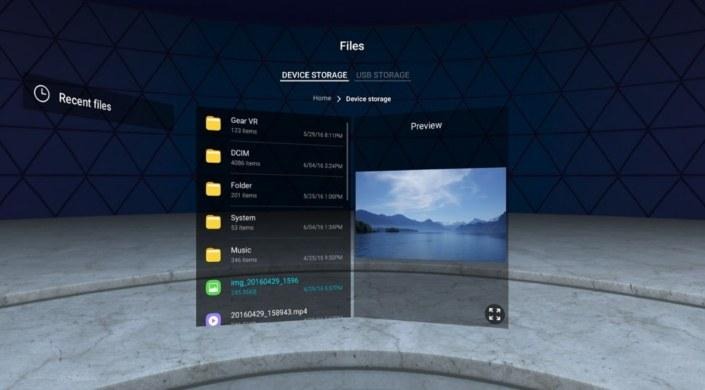 The Samsung Gear VR remains one of the more serious attempts at pushing for VR in the mobile space. Google's Daydream is still a bit new and unproven and its previous Cardboard platform felt more like a tech demo than anything.
SOURCE: Samsung