Samsung Gear smartwatches iPhone compatible with release of new apps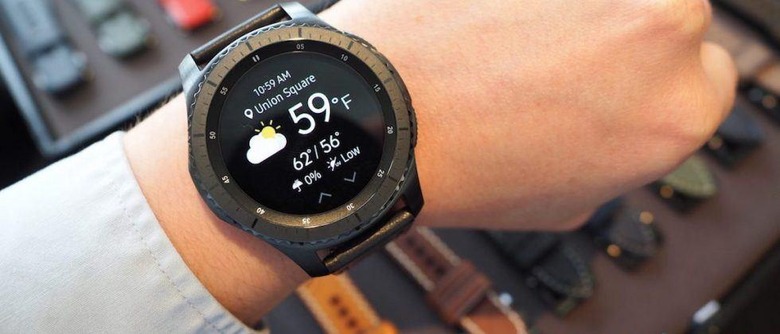 Is 2017 going to be the year that Apple and Samsung finally start playing nice together? Apple is opening its first retail store in Samsung's home of South Korea, and now Samsung's Gear line of wearables have their own iOS apps. Ok, so maybe playing nice is still out of the picture, but at the least the latter means owners of the Gear S3, Gear S2, and Gear Fit 2 can use their devices with an iPhone if they prefer.
Samsung's Gear S and Gear Fit apps are now available on the iOS App Store for the first time, meaning the Gear smartwatches can finally be paired with a non-Android phone.
Of course, the wearables won't have as much integration with the iPhone as they would with a Samsung device, but all the essential features are there. The Gear S app will display notifications from the phone, sync with S Health for fitness tracking, as well as let users download and install apps on the smartwatch itself. Similarly, the Gear Fit app supports notification and syncs health data.
Hardware features of the wearables, including GPS, cellular data, and the various sensors, will continue to work as well when used with an iPhone. The Gear S app will work with the Gear S2 and both the Classic and Frontier models of the Gear S3.
SOURCE Samsung