Samsung Gear S2 update makes it feel brand new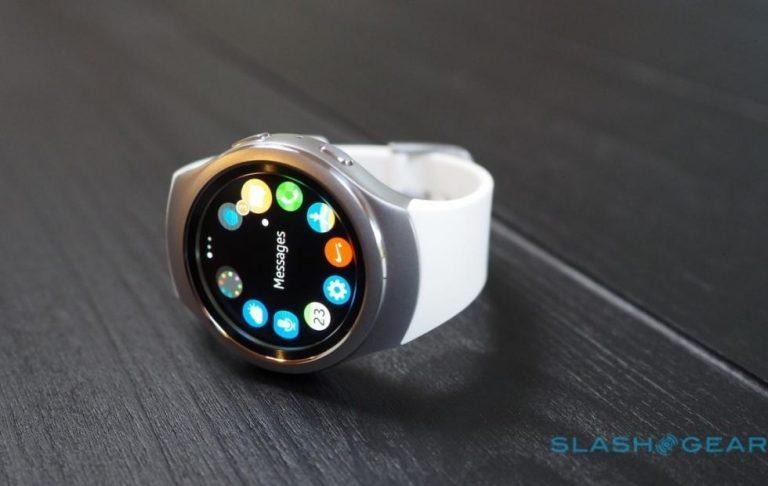 The smartwatch market is such a mess that models come and go, sometimes disappearing silently. Almost like the case with smartphones, you can't even be sure last year's models will get the latest software versions. So when Samsung announced that the Gear S2, which was launched way back in 2015, was getting a major software improvement, there's reason to be surprised. It may not be the exact same software on the latest Gear S3, but it still breathes new life into a three-year-old smartwatch from a company notorious for not quickly updating even its latest models.
The Gear S2 is the first smartwatch to have a rotary control, but it still relies on good old-fashioned big icons to hop from one app to another. The latest update now takes advantage of that circular control, in line with the Gear S3's interface. And just like the Gear S3, you can quickly get to the Quick Panel from any screen just by swiping down from the top.

Unsurprisingly like Apple, Samsung is positioning the Gear S2 and the Gear S3 as the perfect fitness companions. That is if you have an updated Samsung Health, formerly S Health, app or even use that at all. If you do pair the two together, you will be able to get more out of your activities, like easier readouts of stats, inactivity alerts, and controlling exercise videos displayed on your phone or Samsung Smart TV.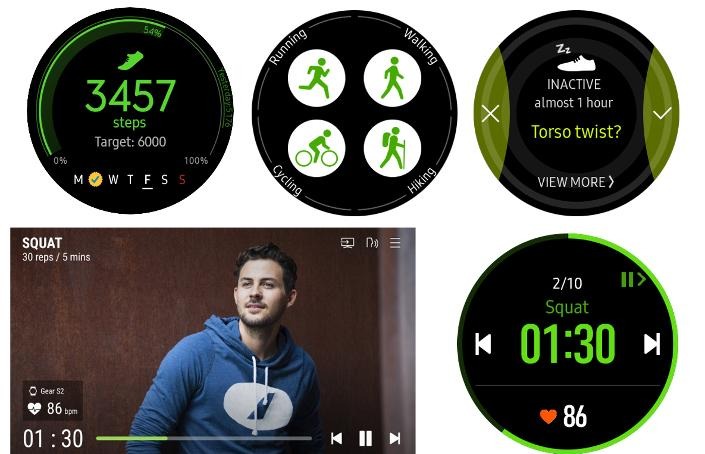 The Gear S2 can control more than just videos playing on your smartphone though. Thanks to the update, you can also use it to navigate through virtual worlds while wearing a Gear VR (presuming you don't have one with a controller already) or impress your boss and co-workers by controlling your PowerPoint presentation from your wrist. And while the Gear S2 won't give you the powers to control the weather, its daily forecast will at least let you be prepared for the unexpected.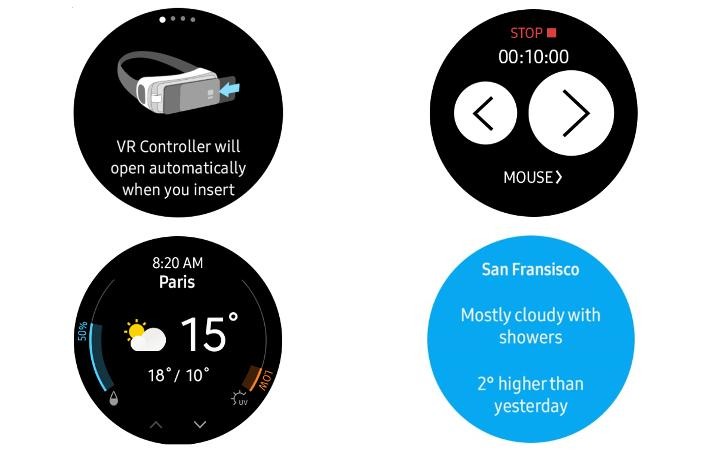 The Samsung Gear S2 software update is now available for installation via the Samsung Gear manager app. Given the age of the smartwatch, it's definitely a pleasant and very welcome surprise to see a major update come its way. That said, it probably also means we're not going to see a Gear S4 anytime soon.