Samsung Gear S2, Fit 2 iOS support is now in beta testing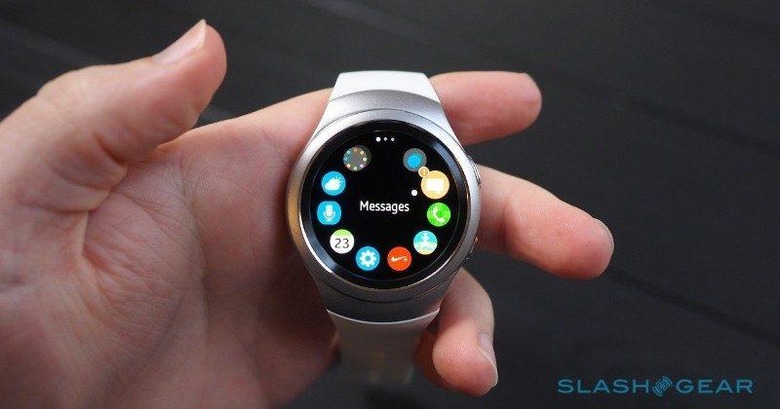 In little less than a week, Samsung is expected to unveil its next gen smartwatch the Gear S3. But before it takes the throne, it seems that Samsung will be giving the Gear S2 generation one last hurrah. In South Korea, it has started a beta program for testing iOS support for the Gear S2 smartwatch as well as the newer Gear Fit 2 fitness wearable, signifying the long-awaited iPhone support for Samsung's wearable devices.
Support for Samsung's Gear wearables on Apple's platform has long been in the making, going as far back as Samsung had wearables. There have also been some attempts at making unofficial bridges, but it was only early this year than an official connection was confirmed. Fast forward 8 months later, it seems that Samsung is finally ready to roll it out to the public.
So far, Samsung and leaks have been rather sparse on the expected feature set for such a Gear S2 and iOS bridge. We do expect some syncing of fitness data and relaying of notifications, but Samsung faces the same rather substantial limitations that other iPhone accessories outside of the Apple Watch face. In a nutshell, users are limited to simply receiving notifications will not be able to act on them from their smartwatch. Pebble went around this limitation by making partnerships with carriers and using those networks directly. It remains to be seen whether Samsung has some trick up its sleeves as well.
The beta testing period for the Gear S2 and Gear Fit 2 iOS support will supposedly end on September 19, which implies that a final rollout could follow shortly. Hopefully, that would also mean that the Gear Manager iOS app would also be compatible with the new Gear S3 smartwatch to be unveiled next week.
SOURCE: Samsung