Samsung Galaxy Tab A 7.0 leaked, no S Pen in sight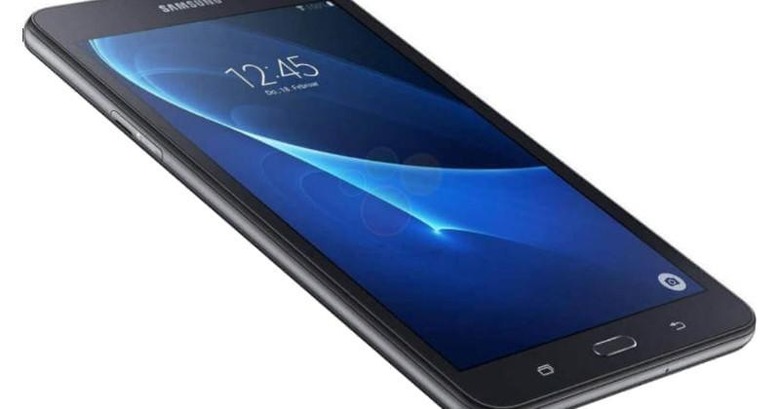 Samsung has more or less consolidated its Android tablets along specific lines. The Galaxy Tab A was, more or less, designed with productivity in mind, with a model that even had an S Pen stylus. It has been a while since Samsung expanded that line but it might soon do so. A small leak has revealed that a 7.0-inch variant might be coming soon. Unsurprisingly named the Galaxy Tab A 7.0, this tablet still bears the hallmarks of a mid-range slate. This time, however, it seems that there might not be an S Pen hiding inside.
Unlike the Galaxy Note line, which actually hasn't had a new tablet in a long time, the Galaxy Tab A doesn't come with an assurance of a stylus. For whatever reason, Samsung saw it fit to make two different models, one with an S Pen and the other without, and spread those unevenly in markets. Based on the photos from this leak, this particular model doesn't come with an S Pen. That's not saying there won't be a different device with Samsung's stylus in tow.
As for the specs, the Galaxy Tab A 7.0 is said to run on an Exynos 3475, a quad-core processor running at 1.3 GHz, which makes it slightly faster than the previous Galaxy Tab A models, both the 8.0-inch and 9.7-inch models. RAM is set at 1.5 GB, on par with the Tab A line. And if the name isn't a dead giveaway, the tablet will have a 7.0-inch 1280x800 IPS screen, which curiously has a higher resolution than any previous Galaxy Tab A.
Like many of Samsung's tablets, there will be two variants to the Galaxy Tab A 7.0. The one with model number SM-T280 will have Wi-Fi only connectivity while the SM-T285 comes with LTE. Both models will come with the same large 4,000 mAh battery pack.
According to the info, the Samsung Galaxy Tab A 7.0 will go on sale end of March or early April, at least in Germany, where it will cost 169 EUR ($189) for the Wi-Fi only model and 219 EUR ($245) for the LTE version.
VIA: WinFuture.de