Samsung Galaxy Tab A 10.1 Goes On Pre-Order In The US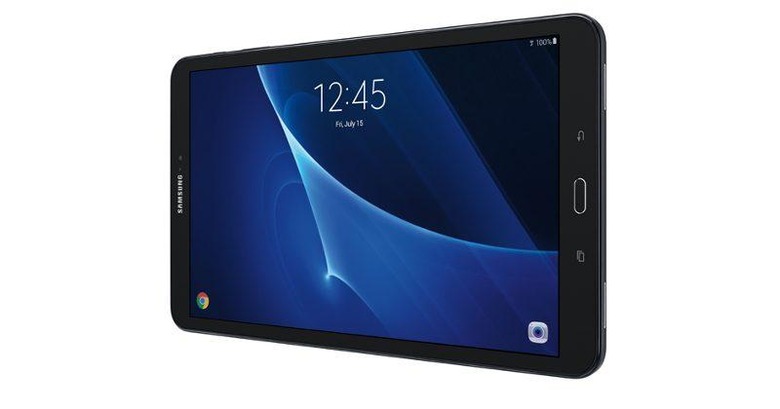 There was a time when Samsung inundated the market with dozens upon dozens of smartphone and tablet models. Of late, it has tuned the numbers down a little, most especially when it comes to tablets. It's actually been a while since it put out a new member from its mid-range Galaxy Tab A series, and now it's making up for lost time with a completely new size option. For the first time, the tablet line gets a 10.1-inch model in the Galaxy Tab A 10.1, which also steps up the specs game just a wee bit.
The Galaxy Tab A may seem to be Samsung's entry-level slabs, but that distinction actually belongs to the Galaxy E. Though just as affordable, the Galaxy Tab A brought a bit more "oomph" to the selection, in some markets even bringing Samsung's S Pen stylus. Previously, the Galaxy Tab A sported 8 and 9.7-inch sizes, somewhat trying to take the iPad Mini and iPad Air. Now Samsung is back to its usual size and aspect ratio.
The Galaxy Tab A 10.1 sports, unsurprisingly, a 10.1-inch screen with a 1920x1200 WUXGA resolution, giving it a wider 16:10 span than the 4:3 ratios Samsung played with before. Although not exactly high-end, the Exynos 7870 Octa processor does have eight cores running at 1.6 GHz. That is paired with 2 GB of RAM and 16 GB of internal storage. The cameras are also unsurprisingly unimpressive, 8 megagpixels on the back and 2 megapixels on the front. It does have a few desirable traits, like Android Marshmallow and a hulking 7,300 mAh battery. Sadly, there is no news of a variant that comes with an S Pen, ulike the two previous Galaxy Tab A models.
The Samsung Galax Tab A 10.1 is now available on pre-order for a price of $299.99, which may seem a bit pricey given its specs.