Samsung Galaxy S9 now comes in a Microsoft flavor [Update]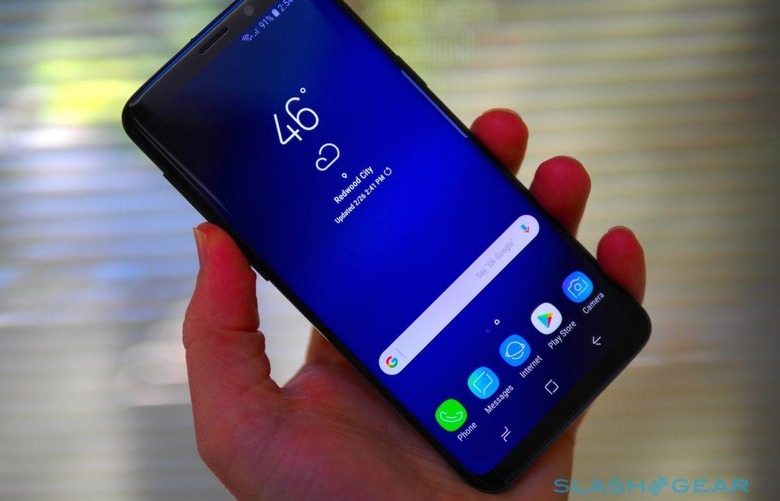 Those who follow Samsung's flagship smartphones each year may remember last year's Galaxy S8 being customized and sold directly from Microsoft. It turns out this year's Galaxy S9 and S9 Plus are getting the same treatment, as Microsoft has begun taking preorders online and will sell their version of the device at Microsoft Stores in the US. Just like last year, the Galaxy S9 experience that Microsoft will be offering is designed to put its apps and services front and center for users who prefer them.
The hardware itself is identical to any other Galaxy S9, with no changes in specs or features, and Microsoft's pricing is even the same, with the standard S9 selling for $720 and the S9 Plus for $840. Instead, the phones will feature Microsoft's most popular apps, including OneDrive, Excel, Skype, Word, OneNote, Cortana, Outlook, and possibly the Microsoft Launcher.
These apps won't technically come pre-installed, it seems, as a Microsoft representative told Trusted Reviews that a "Microsoft customization is applied to the Samsung Galaxy S9 and Galaxy S9 Plus Microsoft Edition when the devices are unboxed and connected to Wi-Fi." This means the apps should be no different from those downloaded from the Play Store on any other Galaxy S9.
Orders placed from Microsoft are scheduled to begin shipping next week, with March 16th deliveries lining up with the standard Galaxy S9 release.
Update: Article clarified to make clear that Microsoft isn't actually selling anything different to what you can buy elsewhere. However, in-store staff will help you install Microsoft's apps, in case Google's or Samsung's – of which there's plenty of overlap already – aren't enough for you:
"The Samsung Galaxy S9 available at Microsoft Store is the same phone you can purchase elsewhere. Microsoft applications including Office, OneDrive, Cortana and Outlook do not come preinstalled, but when you purchase from a Microsoft Store, our experts can personalize the device with Microsoft's productivity applications so every customer is able to work, play and connect on their device when they leave."
SOURCE Microsoft