Samsung Galaxy S8 details, dates, sales forecast by Ming-chi Kuo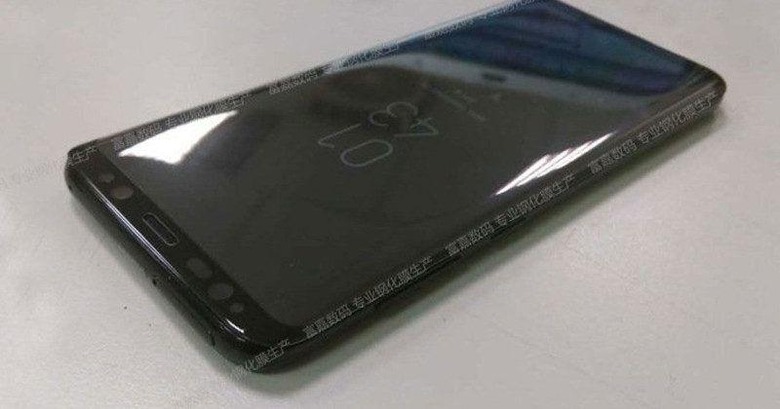 Ming-chi Kuo, famed analyst from KGI Securities, is usually a name associated with iPhones and iPads. But lets you think he is partial to Apple's devices, the analyst is now offering a few words to say about Samsung's upcoming early 2017 flagship, the Galaxy S8. While most of what he said have already been "confirmed" from previous leaks, his analysis on how the market will play out for the smartphone is both interesting and, perhaps, discouraging for Samsung.
Here's what Kuo's report confirms. The Galaxy S8 will come in two sizes, the 5.8-inch model and the 6.2-inch Galaxy S8+ model, both with an unconventional 2960x2400 "WQHD+" resolutions. Both will have curved edges and will have no physical home button. On the front, one will find an IR-LED transmitter and receiver for iris recognition.
On the back flanking the camera is the fingerprint scanner to the right and an LED flash and heart rate sensor combo on the left. Kuo says that Samsung opted out of a dual camera, believing the technology to still be immature, despite its latest Exynos 8895 processor advertised to be capable of handling such dual ISP systems.
So far so good. Kuo also goes into detail about the availability of the smartphones. There will be seven color options for the back glass casings, he says, including gold, silver, bright (glossy?) black, matte black, blue, orchid, and pink. The US, Japanese, and Chinese markets will have models running on the Qualcomm Snapdragon 835 while Europe and the rest of Asia will get the Exynos 8895 instead. Still a net win for Samsung since it makes both of these. All countries except Korea and China will get 4 GB of RAM max, while those two will have the luxury of 6 GB of RAM. Perhaps most importantly, Kuo says that the Galaxy S8 will launch on 21st April, not on the 28th as previously expected.
As a market analyst, Kuo is just as, or perhaps more, interested in how sales will pan out. According to him, the Galaxy S8 model is expected to have more shipments than the Galaxy S8+ in a 6:4 ratio. He also predicts that Samsung will be able to ship only 40 to 45 million of these devices this year, which is below the Galaxy S7's 52 million. That said, the Galaxy S7 had no Galaxy Note 7 to steal those numbers, while there might still be a Galaxy Note 8 slated for later this year.
VIA: 9to5Google