Samsung Galaxy S7 edge 'Injustice Edition' is Batman themed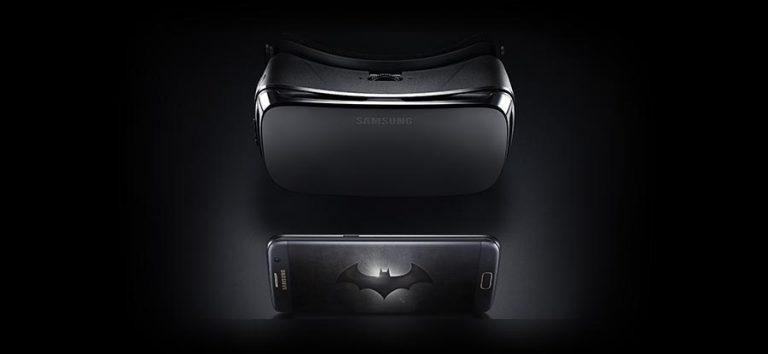 Samsung has introduced a new Galaxy S7 edge 'Injustice Edition" to celebrate the 3rd anniversary of Injustice: Gods Among Us. The special edition is themed around DC's Batman, and will be available in limited quantities in certain regions starting next month. The Injustice Edition will include "enhanced hardware and software," among other things.
Android users can find the game Injustice: Gods Among Us on the Google Play Store for free. All the better to play it will be this new special edition handset, which features the Batman emblem on the back and an interface given a grungy, Batman-inspired makeover. The edition isn't all looks, though.
Samsung says the Galaxy S7 Injustice Edition phone has a larger battery to better facilitate game playing, as well as boosted hardware and software that, again, is suited for game play. The new edition has been made in partnership with Warner Bros, and will be going on sale in Latin America, Russia, Korea, China, and Singapore, as well as other unannounced regions, in June.
Certain territories, as the video suggests, will include a themed Gear VR headset and vouchers for in-game credits and Oculus VR content. The Batman-theme is kept with the entire ensemble, including the box. There's a gold Batman emblem inside, too. It isn't yet clear whether the phone will be available in North America, though Samsung says it will announced additional availability "soon."
Pricing wasn't stated.