Samsung Galaxy S III receiving OTA update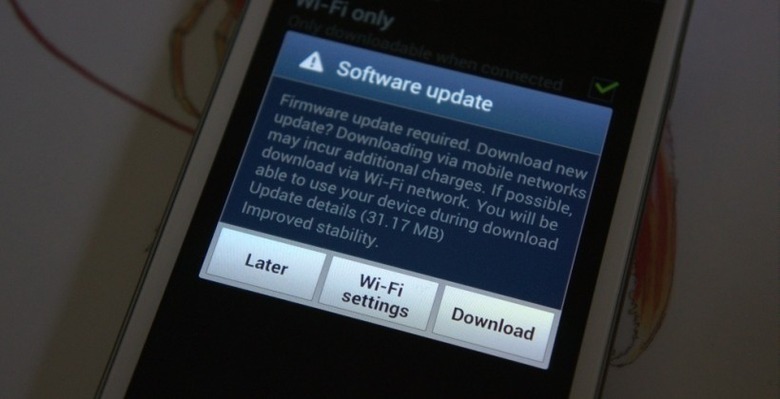 Those of you just waking up this morning may find a update waiting for you on the Samsung Galaxy S III. An OTA update has been pushed out, prompting a 31.17MB download over WiFi or 3G. The changelog for the update is extremely short, with Samsung noting that it simply provides "Improved stability". It's not like we had any issues during our review of the Galaxy S III, but better safe than sorry, right?
In fact, there's not one, but two downloads. After we had finished our initial download and upgrade process, we were prompted to download another 15.57MB update after we'd booted back into Android. Again, that had the same changelog, promising only "Improved stability." After both updates were finished, we were left with a build number of "I9300BUALF1.DM."
Want the update right this very minute? Head into the Android settings, tap "About Device", then "Software Update", and perform a manual check. We haven't noticed anything radically different, so let us know if you spot anything.