Samsung Galaxy S III name (inadvertently) confirmed by VP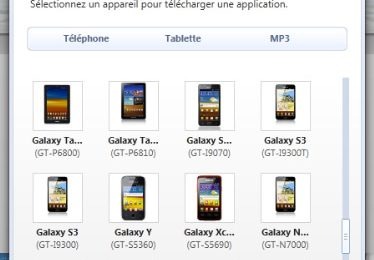 We can't exactly call this breaking news, but for the first time, a Samsung officially has gone on record mentioning the name "Galaxy S III." Yes, even though the Internet has been positively aglow of news stories about the new device, and Samsung has been providing teases for weeks, no one at the company had actually said the name of the impending device. So all this means is that we won't be in for a huge surprise in the naming department.
In other words, the real news here is that there is no news. Nevertheless, every little piece, every little nugget, about the new Galaxy phone is just one little push further into making it a reality. It was Samsung senior vice president Robert Yi who, at the end of today's quarterly earnings call, said, "We are anticipating very strong demand of Galaxy S III." As you might expect, that was a very important subject during the call.
But other executives refrained from mentioning it by name. They were very careful to be vague but optimistic about it. It was not during the prepared remarks, but rather at the tail end during the question and answer segment with analysts and reporters. Again, though, it's not a huge scoop. And of course, nothing is out of the question. It's possible that the official product name won't be Galaxy S III (just like the new Apple tablet isn't the "iPad 3"). So we'll see for sure when the product is finally unveiled next week.
[via The Verge]