Samsung Galaxy S III hands-on with TouchWiz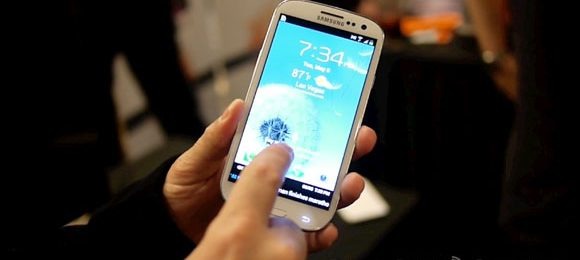 Samsung just last week announced the hotly anticipated Galaxy S III smartphone, and we were in London for all the details during the launch. Today Live in New Orleans at Pepcom during CTIA 2012 we are giving it a second look because we just can't get enough. Plus this time around we got a quick look at a few impressive features like facial recognition in the photo gallery and more. Hit the video after the break for more details.
Obviously we all should know plenty about this impressive new phone from Samsung already. That being the 4.8-inch 720x1280 resolution Super AMOLED HD display, and the powerful quad-core processor that keeps Android 4.0 Ice Cream Sandwich and Samsung's TouchWiz user interface as fast as ever. In today's hands-on you'll see a few software side improvements that make "the next galaxy" just that much better.
Snapping a photo is a breeze with the 8 megapixel camera, then from there with Samsung's personalized TouchWiz gallery you can tag a photo using their facial recognition, then every photo you've snapped of your girlfriend, wife, or friends will instantly be recognized and tagged. From there you can instantly call people from a photo, send them a message, or even tweet the image and more. All these little changes are a small part of what will make the Galaxy S III unique, yet powerful in more ways than just a spec sheet.
Then we also got a brief video showing the unlock features Samsung has also added. Just like Android 4.0 ICS and the camera unlock shortcut, or HTC's Sense UI where you can quickly launch apps from the lockscreen Samsung has integrated the same options. Instantly opening the dialer for a call, camera to snap quick photos of those special moments, or anything else the user would like. I'll personally have Yahoo! Sports and Twitter on my quick list.
This is just a few of many new features coming with the new next-level Samsung hero phone. Check out our Galaxy S III Portal for more details, hands-on, and even their S-Voice Siri rival voice actions.