Samsung Galaxy S III adding support for Orange and Barclaycard mobile payments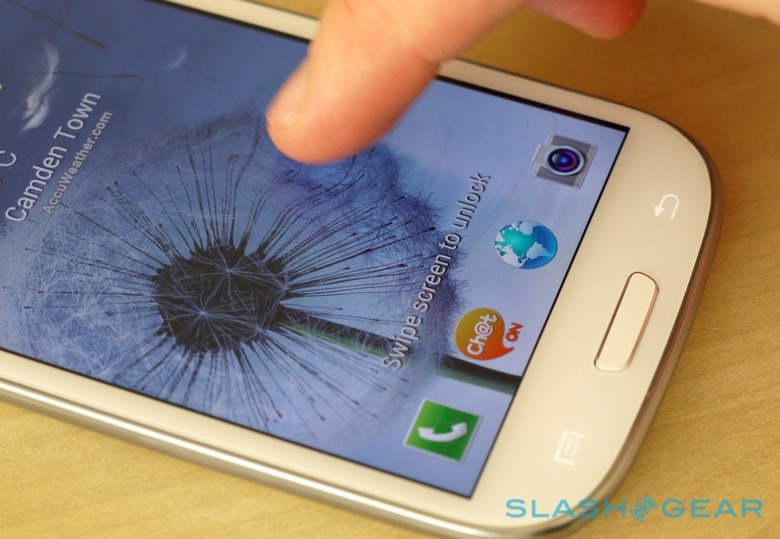 European carrier Orange and Bayclaycard have announced a new team up today that will soon let Samsung Galaxy S III owners make Quick Tap NFC mobile payments with their phones. This new service is headed to the UK, and it will be available to "new and upgrading" Samsung Galaxy S III users on September 5. Orange and Barclaycard are touting the Orange Galaxy S III as "first Android device to feature Quick Tap contactless payment technology."
With this new mobile payments system, Orange Galaxy S III owners will be able to link any Mastercard or Visa debit or credit card to their phone. Once that's been done, those users can then make contactless mobile payments of up to £20. Using the service only requires that you download an app and link your card to Barclaycard, and then after that you should be good to go (provided you have a Galaxy S III with an Orange SIM card in it). Those who sign up for the service between September 5 and October 5 will get a free £50 to spend, so if you're planning on signing up for this system, better to do it sooner rather than later.
In a statement today, Barclaycard's head of digital payments Tom Gregory said that this service will work with all UK bank accounts. "Barclaycard is committed to making paying for things faster, safer and easier," Gregory said. "With the launch of Quick Tap payments on the Samsung Galaxy SIII, Barclaycard is bringing a safe and secure new way to pay to customers of all UK banks. Mobile payments are safe and have a full fraud guarantee and we've seen ever growing numbers of people using contactless to make quick and secure payments of up to £20."
Once this deal goes live on September 5, you'll be able to pick up a Samsung Galaxy S III with Quick Tap from Orange stores, orange.co.uk, and Orange telesales. Overall, it doesn't sound like too bad a service, especially when they're giving £50 to early adopters. Be sure to have a glance at our story timeline below for more information on Orange and Barclaycard!