Samsung 'Galaxy S II Plus' may be on the way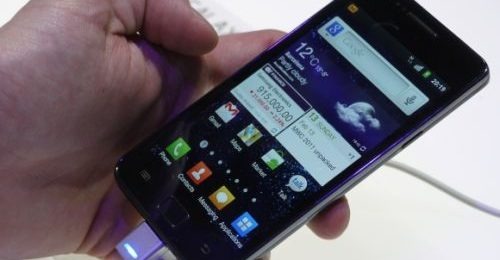 Samsung might be taking a page out of the Apple playbook and preparing to launch a smartphone that falls in between the Galaxy S II and the Galaxy S III. What will potentially be called the "Galaxy S II Plus" has appeared in a benchmark database, An3DBenchXL. This could be the reason why the manufacturer revealed it would not be displaying the SIII at this month's Mobile World Congress.
The benchmark data show the Galaxy S 2+ with Android 2.3.4 installed, a WVGA display and a 1.5 GHz processor. This would place it ahead of the Galaxy S II's 1.2 GHz CPU. This naming convention is becoming increasingly commonplace. Samsung did it with the last generation of Galaxy S phones, and who can forget the iPhone 3GS and the iPhone 4S? After all, there are only so many numbers you can climb before it just looks ridiculous, and if you churn them out on an annual basis those numbers run up quickly.
As for Mobile World Congress, even though the S3 will be a no-show, we do know that a refreshed Galaxy Tab tablet will be on display as well as other "exciting new mobile products." The S3 has been confirmed to be revealed some time before the end of June, at an exclusive Samsung event. Stay tuned.
[via Pocket Now]