Samsung Galaxy S Blaze 4G to hit T-Mobile in late March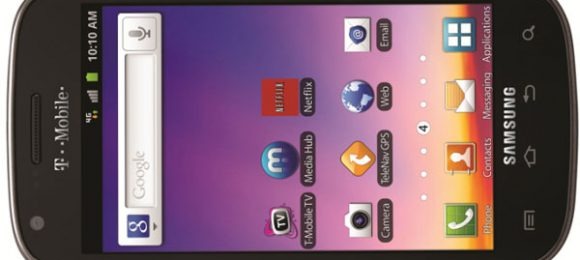 T-Mobile has confirmed that it will be getting a new Android device as an exclusive next month. The device is called the Galaxy S Blaze 4G and will operate on the T-Mobile HSPA +42 network. The mobile phone will come packed with apps for entertainment and navigation. Preloaded apps include Netflix, T-Mobile TV in mobile HD, Samsung Media Hub, a customized Yelp app, and TeleNav GPS navigator.
The smartphone will be offered in carbon black color and runs Android 2.3 Gingerbread for the operating system. The phone uses a Snapdragon S3 dual core processor running at 1.5 GHz. The screen of the smartphone is a 3.97-inch AMOLED promising great colors and brightness for multimedia use. The phone also comes preloaded with the T-Mobile 4GPro App Pack that adds in applications for professional users including LinkedIn, DropBox and more.
The rear camera is a five megapixel unit that can record 720p HD video and has four times digital zoom. The camera also has integrated flash and advanced shooting modes. The phone has a 1.3 megapixel front facing camera for video chats. The Blaze 4G will show up in late March and should cost $149.99 after a $50 mail-in rebate. Naturally, you'll need a new two year agreement for voice and data.