Samsung Galaxy On5, On7 2016 editions grace China's TENAA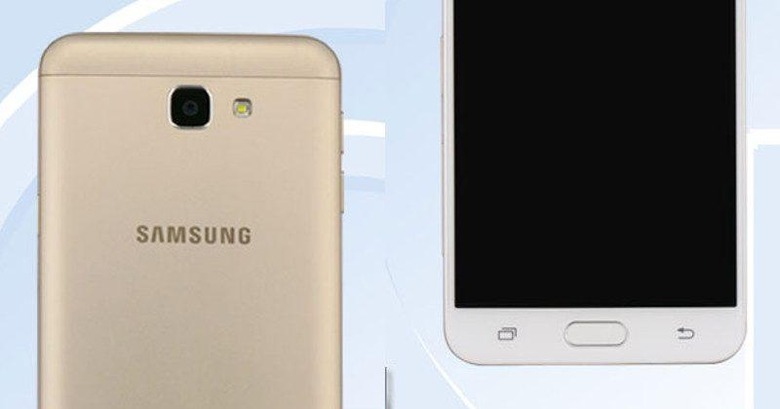 The Galaxy On has always been an odd series. It came at a time when Samsung was consolidating, and somewhat reducing, its mobile model names to single letters followed by numbers. And, in that grand scheme of things, the Galaxy On's special appeal isn't as clear cut as a J, A, or even E model. Still, Samsung, being Samsung, is even going to put out successors to last year's models, with the Galaxy On5 (2016) and Galaxy On7 (2016) both stopping by TENAA for a photo shoot and a spec spill.
Visually speaking, the two smartphones are nearly identical and hard to tell apart. Unless you put them side by side, of course, in which case the Galaxy On7's much larger screen will tell the difference. Just as the Galaxy A series has moved over from glass to metal, it would seem that the Galaxy On has moved from plastic to metal. Or at least what looks like metal. A marked improvement, but one that will undoubtedly be compared to the iPhone 6s, especially considering the curved edges.
The two models don't differ only in size. Internally, their difference is as clear as night and day. The Galaxy On5 runs on a slower Snapdragon 617 and its 5-inch screen bears a resolution of 1280x720 HD. The Galaxy On7, in contrast, goes with a pumped up Snapdragon 625 and a 1080p resolution for its larger 5.5-inch screen.
There are, however, also some similarities. Both have 3 GB of RAM and 32 GB of storage, marking them for the mid-range. They also have similar cameras, both 13 megapixels at the back and 8 megapixels on the front.
No word yet on when these two would be formally announced. Considering Samsung doesn't make a big splash about the Galaxy On, it's almost unlikely it will take place at IFA 2016 next month.
VIA: TENAA (Galaxy On5 2016), (Galaxy On7 2016)