Samsung Galaxy Note III with Snapdragon 800 confirmed by KT Corporation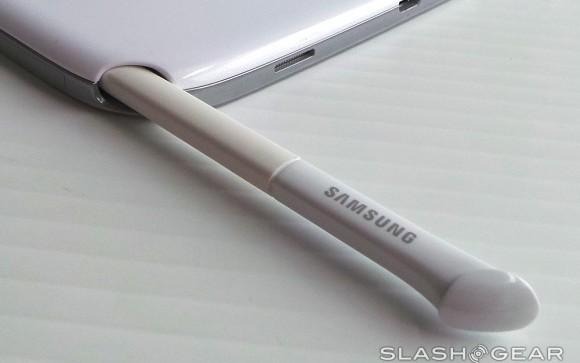 There has been plenty of leaks and speculation regarding the Galaxy Note III. These details have touched on just about all the important aspects of the handset, however one that seems to be an especially popular topic deals with the processor. Samsung is expected to release the Note III with a few processor options and most of the rumors have pointed towards the Exynos Octa and the Snapdragon 800.
Well, while we should make it clear that nothing is official until we hear it direct from Samsung, it looks like a recent press conference held by KT Corporation (Korea Telecom) has confirmed the existence of a Qualcomm Snapdragon 800 powered Galaxy Note III. This detail was shared during a discussion that dealt with broadband LTE.
Basically, the Note III with a Snapdragon 800 processor was confirmed when it appeared on a slide during the presentation. The slide was showing the Snapdragon 800 processor on the left with a few handsets that are using (will be using) the processor on the right side. Those handsets included the LG G2, Samsung Galaxy S4 LTE-A and the Galaxy Note III. Again, despite this not coming from Samsung, it seems to be fairly locked in.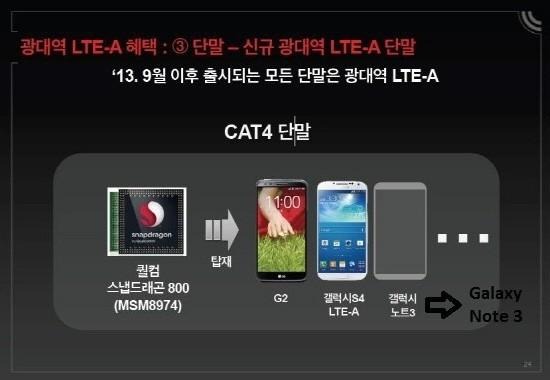 Samsung is expected to offer an official announcement during the Unpacked Episode 2 event that will take place in Berlin on September 4. It will be at that time we get the final word on the specs. The Note III that is powered by the Snapdragon 800 processor should be the US model while the international version will likely have that previously mentioned Exynos Octa.
Aside from processor related rumors, the Galaxy Note III is also expected to have a 5.7-inch 1080p display along with 3GB of RAM, 32GB of internal storage, a microSD card slot, 13 megapixel rear-facing camera and Android 4.3 Jelly Bean. With September 4 coming up quickly, the SlashGear team has already begun traveling to Berlin to bring the latest news coming out of IFA 2013.
VIA: G for Games