Samsung Galaxy Note III prototype appears in leaked photos

We've heard a lot of chatter about Samsung's third-generation Galaxy Note, most notably that it'll come with an ever larger screen this time around. However, we've never actually seen any purported photos of the device, but that has changed. A few leaked images have appeared that show off what is said to be a prototype of the Galaxy Note III.SamMobile and TechTastic teamed up to leak the photos, and while they aren't crystal clear, they give us an idea of the overall shape and size of the device. Both sites say that this is a prototype, and the design probably won't change all that much from now until the official unveiling.
If this is, in fact, the actual Galaxy Note III that we're looking at, we can't help but feel that it's a step back for Samsung. The prototype we're looking at reminds us a lot of the Galaxy S II and the older squared-off shape that this device had. However, this could also be the prototype for Samsung's Galaxy Mega, but SamMobile believes that it isn't.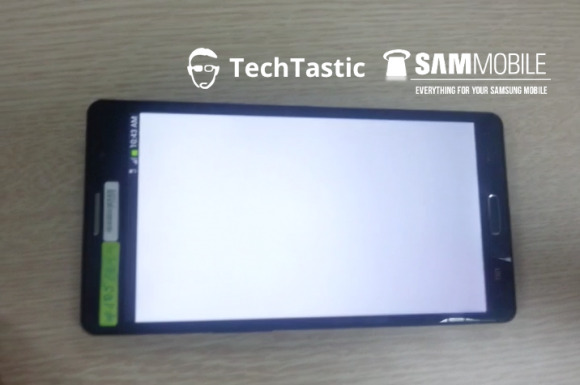 The Galaxy Note III is rumoured to feature a 6-inch Super AMOLED display with a 13-megapixel camera on the back. On the inside, there's said to be either an octa-core processor or a Snapdragon 800. We're guessing different variants will release in different regions, just like with the Galaxy S III, but we'll have to wait to find out.
SOURCE: TechTastic and SamMobile