Samsung Galaxy Note II gets Verizon branding on home button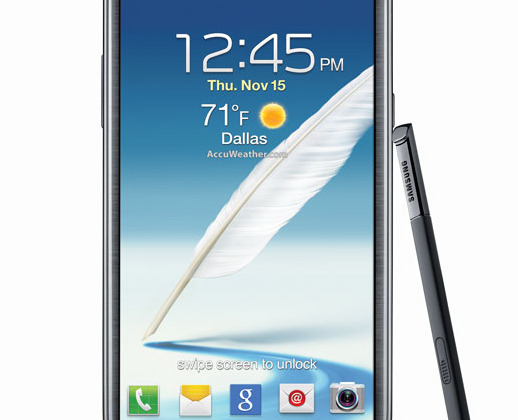 The Samsung Galaxy Note II is coming to the US soon, and when it arrives it will be on a number of different carriers. If you're picking one up at Verizon because of the carrier's great network, we can't really blame you, but be forewarned: buying the Note II at Verizon will net you a certain extra that you may not want. Specifically, we're talking about Verizon branding on the Note II's home button.
Last month we heard a rumor that Verizon was going to place its own branding on the home button of the Note II, but at the time, that was just a rumor. Verizon confirmed the whispers today by releasing a number of press shots that clearly show the Verizon logo plastered on the home button, so there's no need to guess anymore. Look at it this way though – if you pick up the Note II from Verizon, at least you'll never forget who your carrier is, right?
Yeah, we didn't actually think that would convince you that branding on the home button is a winning idea. To be honest, we're not really sure what Verizon is thinking, considering that the company's logo is already there in force on the backside of the device. Having branding on the home button just looks bad, which such a shame considering that otherwise the Galaxy Note II is such a sleek looking device.
At least the Note II is still an excellent phone. So long as you can deal with that poor choice in logo placement, you're in for a real treat, as the Note II features a beautiful screen and powerful internals. For more on the Galaxy Note II, be sure to check our full review of the device, and head down to the comments section to tell us what you think of Verizon's branding decision!
[via Android Community]