Samsung Galaxy Note 10.1 LTE Gets A Garnet Red Exterior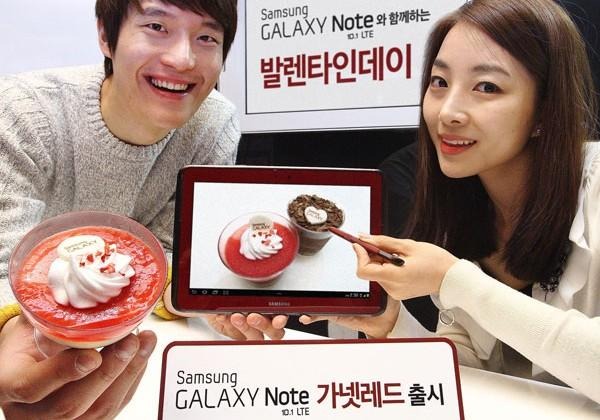 Samsung has announced a new special edition of the Galaxy Note 10.1 LTE tablet. The special edition doesn't get any new or fancy hardware or even any special accessories. The tablet simply gets a special color exterior in garnet red.
Samsung calls the color garnet red, most of us would just say maroon. Samsung has been particularly infatuated with garnet red of late. In late January the electronics maker offered a garnet red version of the Galaxy Tab 2 7.0 tablet.
Samsung says that this red color will be particularly popular with female college students who covet fashion items. The garnet red version of the tablet will launch on February 14 in Korea with the promise of a global launch at a later date. There is no specific timeframe noted for the garnet red version of the tablet to land in other countries.
Other than the red color, the tablet has the same hardware under the hood as previous versions of the tablet. The 10.1-inch screen has a resolution of 1280 x 800 and the processor is a Samsung Exynos quad core running at 1.4 GHz. The tablet features a microSD card slot for storage expansion and an integrated S-Pen.
[via Samsung]