Samsung Galaxy Nexus, DROID RAZR, And More May Launch November 10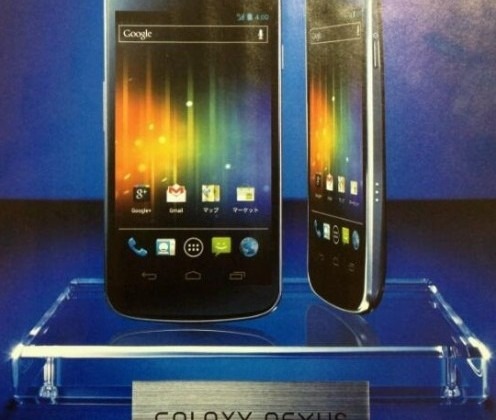 A leaked screenshot of Verizon's product release schedule reveals the tentative launch dates for a slew of upcoming Android smartphones, including what could be the just unveiled Motorola DROID RAZR as well as the soon to be unveiled Samsung Galaxy Nexus. The latter of which we're expecting to see tonight at the Android Ice Cream Sandwich event hosted by Google and Samsung in Hong Kong. Reminder: we'll be there to cover it live at 10pm EST, so stay tuned!
When the Motorola DROID RAZR was announced today, pre-orders were said to start on October 27 with the actual in-store availability set for sometime in November. The leaked screenshot could a be a bit old as it still lists the DROID RAZR as the DROID HD, but reveals that the expected launch date is November 10. It'll be the very same day that the Samsung Galaxy Nexus will go on sale. Both will be 4G LTE devices and probably have comparable specs, but one will run Google's latest Android build.
Also worth noting from the leak is the listing of an SMS Sync for Tablets starting on November 13, which could be for forwarding incoming messages from your phone to your tablet. There's also the listing of 3G/4G prepaid tablet pricing to start on November 17, which might be a pre-paid SIM card option for Android tablets much like what's available for the iPad.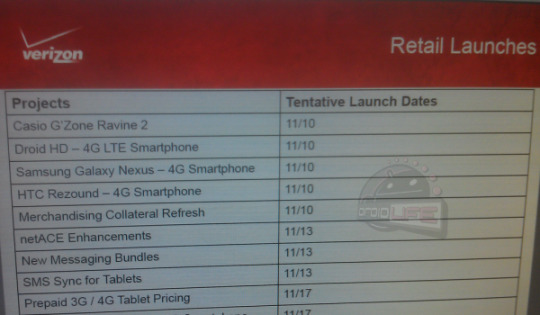 [via Android Community]