A handset said to be the upcoming iteration of the Samsung Galaxy J5 has leaked in a pair of phones, one showing the back of the handset and the other showing the rear of the phone with the panel removed. This leak follows the phone's appearance via the Wi-Fi Alliance and FCC, stoking hopes that we'll see the handset make an official appearance in the near future. As with the past iterations of this model, the J5 (2017) phone will target those seeking something cheaper than the S8.
A handset presumed to be the upcoming version of the Galaxy J5 surfaced back in February at the Wi-Fi Alliance; it features the model number SM-J530FM/DS, and was listed as running Android 6.0. Whether the handset will be running a newer version of Android upon launch is unclear at this time, though we can hope for as much.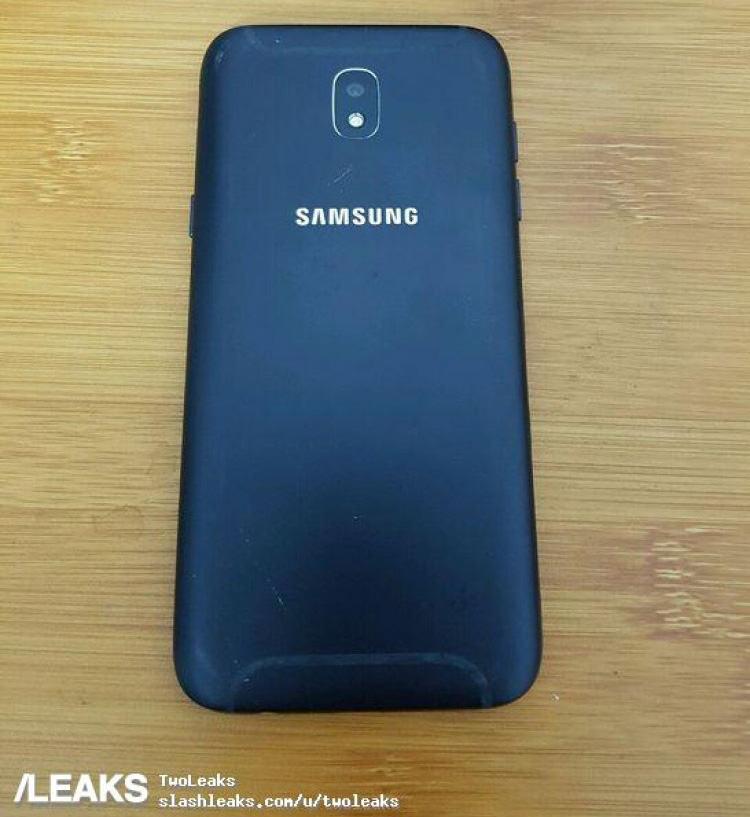 We don't know what kind of specs the next phone will offer, but the current J5 model sports a couple gigs of RAM and a Qualcomm Snapdragon 410 alongside a modest 720p HD display. To what extent Samsung will expand upon these specs is anyone's guess; we'll most likely see a better processor, which is a step up, as well as a slightly smaller display if past rumors prove to be true, which may disappoint some fans.
Though Samsung's newly unveiled S8 handsets are the company's current chief products, not everyone is interested in such a high-end phone…nor the large accompanying price tag, which continues to be a solid reason many look toward the J5 and similar alternatives. There's still a lot we don't know about this phone, but additional details will no doubt continue to surface as the phone's anticipated launch date grows closer. Check out the timeline below for more Samsung news!
SOURCE: Slashleaks