Samsung Galaxy J3 Pro outed: plastic in disguise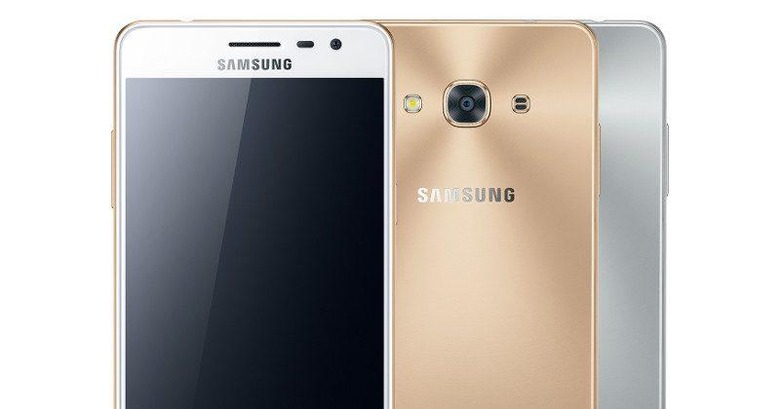 The smartphone industry can perhaps be credited with not just expanding the English language (with "phablet", for example) but also by redefining some words. We've seen, for instance, "minis" that aren't exactly small, or "pros" that might not live up to the name. The new Samsung Galaxy J3 Pro could, perhaps, be considered one of the latter, bearing very small upgrades from the plain Galaxy J3 launched just last April. At least, it looks the part of a pro device. Or does it?
They say looks can be deceiving, that seems to be quite true with the Galaxy J3 Pro. Given the press images, one would think that the smartphone's body is made of metal. Sadly, Samsung shatters that illusion in a not so obvious note. The cover material is actually Samsung's favorite polycarbonate plastic, just made to look like shiny metal thanks to paint and surface texture. At least it looks deceptively classy.
Names can also be deceptive, too. At least in this case. The Galaxy J3 Pro varies little from the Galaxy J3, though admittedly in some areas that count. The processor, for example, is now a Snapdragon 410 instead of the identified Spreadtrum chip. RAM has been raised from 1.5 GB to 2 GB, and internal storage was doubled from 8 to 16 GB. The display remains the same, which may or may not go in its favor. 5 inches is still definitely very handy, but still also 720p. The rear and front cameras remain 8 and 5 megapixels, respectively.
Availability details for the Galaxy J3 Pro are still up in the cloud, though the price tag for it has been revealed to be 990 RMB ($150), at least from China Telecom. That's not much of a jump from the Galaxy J3's $110 US price, giving would be buyers little incentive to opt for the obviously plastic, plain model.