Samsung Galaxy J 2017 Series Goes All Out On Exynos, Metal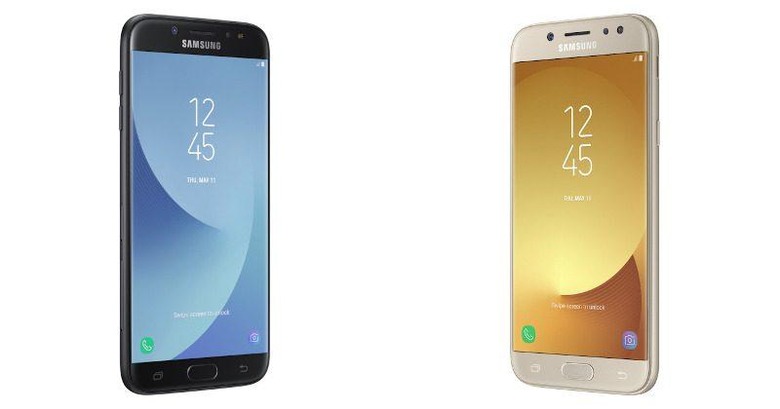 There are murmurs that Samsung is gearing up for an all out mobile SoC war, competing with Qualcomm's Snapdragons, Apple's As, Huawei's Kirin, and everything in between. And it seems that it is equipping even its foot soldiers with its Exynos weapon. Samsung has just unveiled in Europe the 2017 series of its mid-range Galaxy J line and, in addition to upping the ante as far as appearances goes, the phones have also ditched the Snapdragons in favor of the company's own Exynos processors.
Depending on which silicon maker you are rooting for, you can look at it as an upgrade beyond just the higher clock cycles. Unlike its higher end and more recent processors, Qualcomm's Snapdragon 617 and 410 which powered last year's Galaxy J7 and J5, didn't utilize the chip maker's own Kryo cores. And that's not even considering that the Galaxy J3 2016 came with a rather middling Spreadtrum processor.
The new J series have mixed stories. The Galaxy J7 (2017), for example, already had a model that used an octa-core Exynos 7870 last year, which it retains this year. That said, Samsung did bump up the screen from HD to Full HD and the RAM to 3GB. The Galaxy J5 (2017), on the other hand, barely moved up, aside from getting that same Exynos 7870.
The Galaxy J3 (2017) takes two steps forward and one step back. It gets a better Exynos 7570, which pulls in 150 MB/s LTE support, and a fixed 2 GB of RAM. However, it also downgrades its AMOLED screen to just LCD.
All three new models boast of all metal bodies and fingerprint scanners, cementing those features' prominence even in less premium phones. No word yet on international availability, but in Europe, the Galaxy J7 (2017) will launch in July for 339 EUR ($380), the Galaxy J5 (2017) this month for 279 EUR ($315), and the Galaxy J3 (2017) in August for 219 EUR ($245). All models come in gold and black color options.
SOURCE: Samsung