Samsung Galaxy Fold 2 could be a RAZR-like clamshell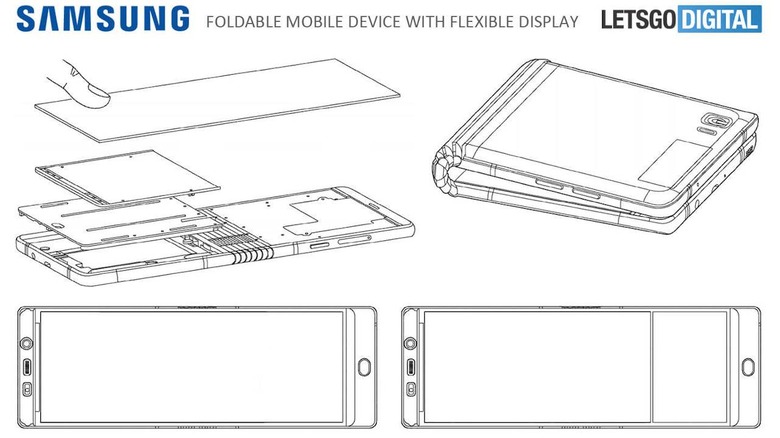 Samsung has yet to actually launch its first foldable phone in the market and yet now it is tipped to already be preparing for its next one. Granted, it might be easier to now move forward thanks to the very hard lessons it learned from the Galaxy Fold. Still, it might be tempting fate by jumping unto a new foldable phone, and one with a completely different form factor at that.
The Galaxy Fold that everyone knows unfolds from a phone into a 7.3-inch tablet. The purpose of this kind of design was versatility, offering a larger screen when needed while remaining something you can still put in your pocket.
In contrast, Korean media reports that Samsung's next foldable phone will be a clamshell type that folds on the horizontal axis. When unfolded, it will be a 6.7-inch phone not unlike the Galaxy S10 5G. When folded, it will be even smaller and will require a 1-inch screen on the outside.
The focus of this "Galaxy Fold 2" is more on portability, allowing owners to stash the phone anywhere, even in small pockets. The question is whether users will be willing to pay that much for a phone that might not offer much other than that novelty. Granted, there might be less of the foldable screen involved but it will undoubtedly still cost a lot more than the most expensive flagship.
The viability of that Galaxy Fold 2 is even more questionable in the context of the Galaxy Fold's woes. Samsung may have changed the design to address those concerns but even early adopters will be wary of it anyway.