Samsung Galaxy Flip 2 flip phone has a keyless keypad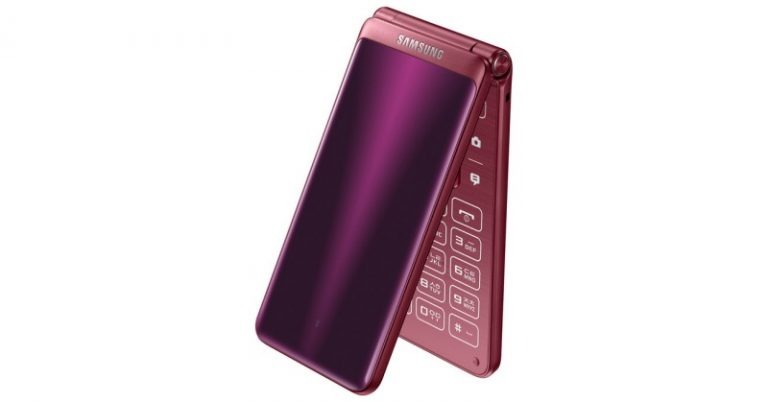 Smartphone trends have come and gone, form factors change from time to time. One thing that seems to refuse to die, however, is the flip phone clamshell design. Sure, it's no longer the fashionable phone design almost a decade ago, but if you live in East Asia, they never really went away entirely. Every year without fail, Samsung puts out such a smartphone, powered by everyone's favorite Android OS. This year, its home town of country is getting another taste of the clamshell with the launch of the Galaxy Folder 2.
Unlike the "W" series of flip phones that Samsung launches in China, the relatively young Galaxy Folder line lies more on the mid-range segment and the Galaxy Folder 2 is no exception. It has a Qualcomm Snapdragon 425 processor, paired with at least 2 GB of RAM. The screen is perhaps too small for most smartphone users these days, standing at only 3.8 inches diagonally. However, that screen will never have to fight over space with virtual keyboard or even Android's navigation buttons, because those have their own physical space below.
A flip phone won't be a flip phone without the traditional T9 keypad. The Galaxy Folder 2 has one but also puts what might be a controversial twist. The company calls it a "keyless pad", in contrast to a keypad. In short, the "keypad" is really just an unbroken smooth surface with keys outlined on top. Whether those will actually feel like keys remains to be seen, but it will most likely suffer the same lack of haptic feedback found on the Lenovo Yoga Book. In any case, that keyless pad are has separate buttons for the phonebook, camera, messages and others. It also has the standard Android navigation buttons as separate keys.
Also unlike Samsung's Chinese flip phones, the Galaxy Flip 2 doesn't have a second screen on its cover. That means that the only way to use this is really to have it open up. That might have been classy a few years ago but an inconvenience today.
Still, it might be something that collectors might want to add to their list. Which might be a difficult thing to do unless they live in Korea. The Samsung Galaxy Folder 2, available in Black and Burgundy colors, will sell for 297,000 KRW, roughly $260. International availability has not been announced.
SOURCE: Samsung