Samsung Galaxy Chromebook serves up an AMOLED display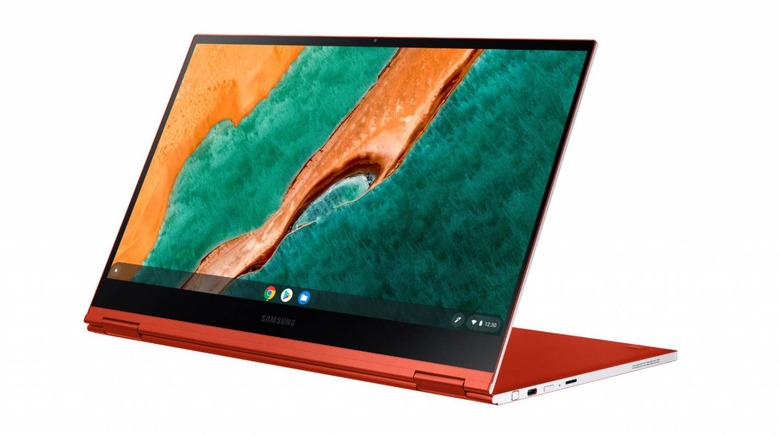 One of the biggest products Samsung brought to CES 2020 is undoubtedly the Galaxy Chromebook. The 2-in-1 Chromebook definitely has a design that stands out, as it'll be available in a color Samsung called "Fiesta Red" -though it'll also be available in a more traditional "Mercury Gray," for those of you who don't want a Chromebook that's quite so loud. Beyond its looks, though, the Galaxy Chromebook has some specifications that may help it stand out from other devices in the space.
Chief among those noteworthy specifications is a 13.3-inch AMOLED display – the first, Samsung says, to be featured on a Chromebook. That AMOLED display will output at 4K resolution, so if you're looking to pick up a Chromebook and use it as a media machine, this might be the one for you. At some point after launch, the Galaxy Chromebook will also support HDR400, though early adopters will need to wait for a system update before they get that.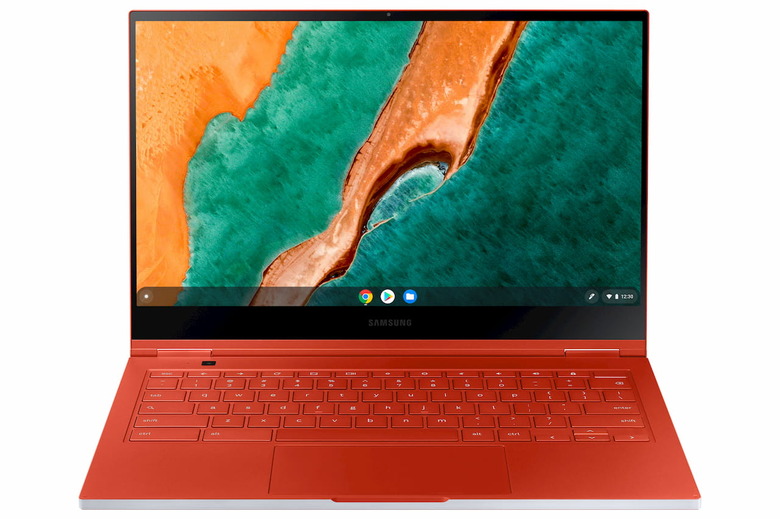 Samsung says that the Galaxy Chromebook will run on a 10th-gen Intel Core i5 (though it doesn't get more specific than that) and use Intel UHD graphics. It sounds like there will be a variety of configuration options available too, as the Galaxy Chromebook's spec sheet says the machine comes with "up to 16GB" of LPDDR3 RAM and "up to 1TB" of SSD storage.
The Galaxy Chromebook also includes a pen that you can use for drawing, writing, and navigation, lending another layer of functionality to its tablet configuration. We'll also see support for Wi-Fi 6 and integration with Samsung smartphones that includes click-to-call, messaging, and instant tethering.
All in all, it sounds like a pretty solid Chromebook, especially with that AMOLED display. We'll see the Galaxy Chromebook launch at some point in Q1 2020, with pricing starting at $999.99.