Samsung Galaxy Appeal GoPhone hits AT&T June 5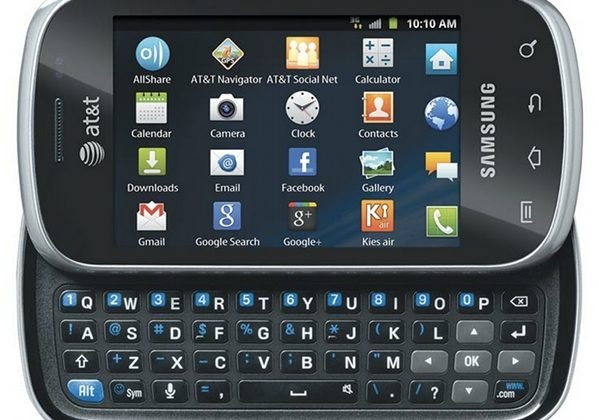 AT&T is adding a new smartphone called the Samsung Galaxy Appeal to its prepaid GoPhone lineup. The device features a slide-out four-row QWERTY keyboard and will be the first Android-powered slider offered on the carrier's GoPhone service. It's set to launch in Walmart stores on June 5 for $149.99 and will be available through AT&T's GoPhone distribution channels starting July 15.
The Samsung Galaxy Appeal features a 3.2-inch display with a 480 x 320 pixel resolution, an 800MHz Qualcomm MSM7225A processor, 512MB of RAM, and 1.8GB of onboard storage that's expandable with microSD up to 32GB. It also sports a 3-megapixel camera and support for 7 hours of talk time on its 1,300mAh battery.
It's certainly an entry-level device, but it satisfies the smartphone needs of the budget-minded and those who want to avoid being locked down by a two-year contract. The device works with AT&T's GoPhone plans, which include either a $50 unlimited talk and text plan or a $25 unlimited text and 250-minute plan. Data plans are additional at 1GB for $25 per month, 200MB for $15 per month, or 50MB for $5 per month.
[via Engadget]