Samsung frameless TV photos leak, could be first to get 8K certification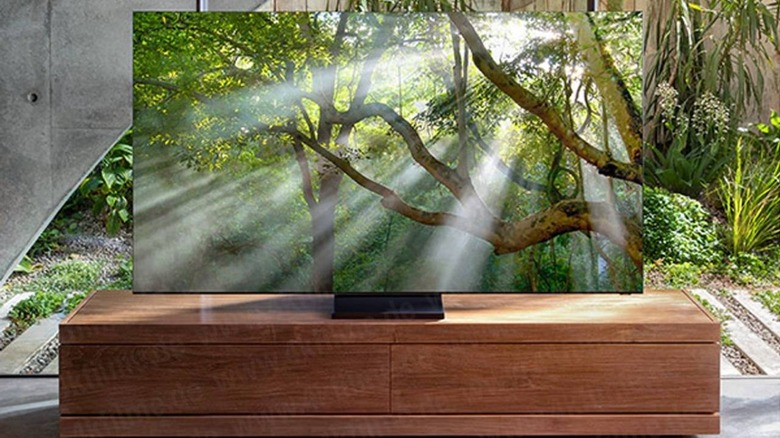 Samsung may not be leaning heavily on its mobile products in Las Vegas next week but it will still have something grand to show off. Just as it has been trying to do on smartphones, Samsung will be revealing what its allegedly the industry's first truly "Zero Bezel" QLED (really OLED) TV but that might not be its only bragging right. It may also be the industry's first TV to be certified by the relatively young 8K Association.
Not all 8K TVs are created equal, of course. Just because you can display in 8K resolution doesn't mean you'll be doing so in the best way possible. There are groups and bodies that try to create a standard around acceptable levels of quality and the 8K Association or 8KA is doing that for 8K TVs and displays.
Samsung boasts that its upcoming line of 8K QLED TVs will be the first to be given this mark of approval from the 8KA. Particular traits that were mentioned include the requisite 7680x4320 8K resolution, a brightness level higher than 600 nits, and support for HDMI 2.1 and HVEC.
While those might be impressive when rattling off features, what will really draw the crowd's attention next week will probably be the TVs' frames or the lack of it. The new Q900T specifically will be sporting no visible frames except for the bottom bezel that serves as the connection point for the stand. Based on leaked marketing photos, it does seem like a neat visual trick.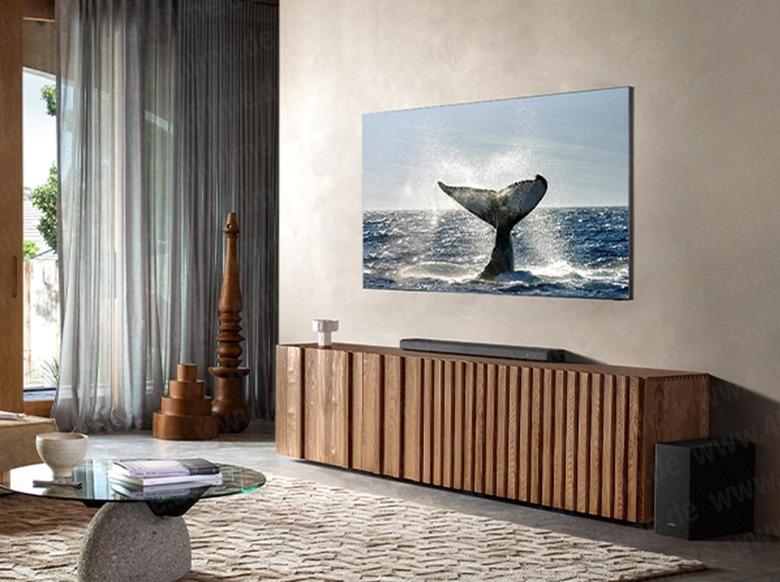 There will definitely be concerns about the durability of this design, something Samsung will most likely try to explain away next week. The Q900T 8K QLED TV will just be one part of the 2020 lineup that Samsung will display at CES 2020 and the entire roster includes a new Q800T soundbar that could go well with the new TVs.