Samsung foldable tablet patent folds in three parts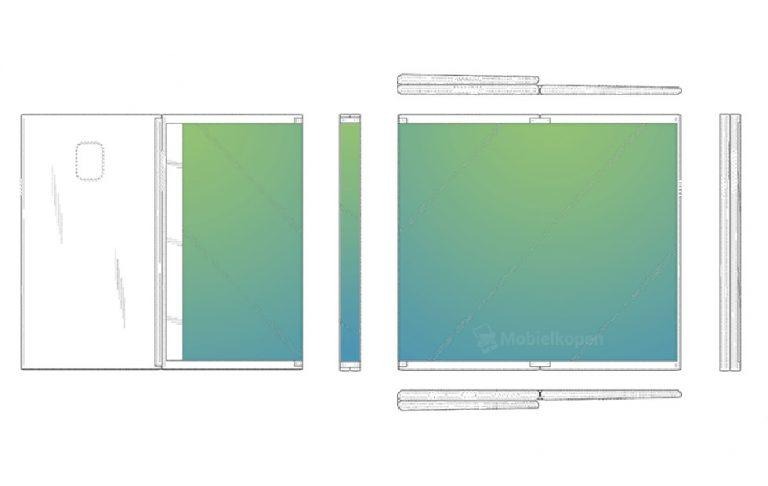 Pretty soon, Samsung might earn the reputation of a company that folds. In a good way of course. It has just revealed its prototype for the first foldable phone, expected to actually hit markets next year, but it has been playing around with foldable concept far longer than that. And while it may have already settled on a design for its first foldable product, it might not exactly be its best idea yet. That may come from a recently published patent showing a tablet-sized device folding in three parts to form a rather thick phone.
Baby steps, as they say. It's not hard to see why Samsung chose to adopt a more conventional foldable phone design for its first attempt. Not only does it has to test the market waters first, but it also has to ensure its manufacturing puzzle pieces are in order. When you're dealing with a flexible, foldable screen, you can never be too careful.
That doesn't stop Samsung from dreaming big, of course, and this new patent published by the USPTO unearthed by Mobielkopen is definitely one of its more ambitious ideas. Unlike the prototype it showed last week that folds only once and forms a squarish tablet, the patent shows a device that resembles a more conventional rectangular slate, like, say, a Galaxy Tab S4, though longer.

The secret is that this device has two hinges that let it fold in opposite direction. One folds behind the tablet, creating an outward facing screen. The other folds on the screen, protecting it. In short, you can have a choice of how much screen you want, from a long rectangular one to a squarer one to just a phone-sized one.
Of course, even Samsung's foldable screens still don't fold that much, at least as far as we know. And such a device will naturally result in a thicker "phone", perhaps equivalent to three Galaxy Note 9's stacked on top of each other. Still, if Samsung actually manages to pull this off, there will be quite a few people willing to accept that compromise in lieu of a truly foldable phone/tablet hybrid.