Samsung Flow Beta Lands In The US For Supported Devices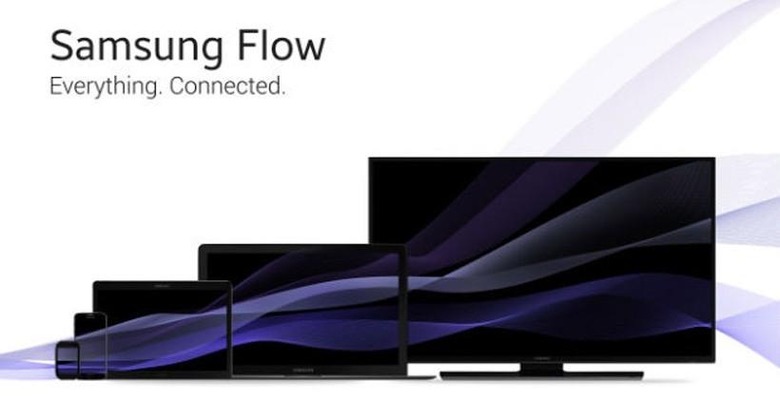 Lots of people use multiple devices for surfing the web and other activities. While at home or in the office, you might watch videos on your tablet or read a specific website for your industry news. When you need to go on the road, you might use your smartphone for the same tasks. Most of us would agree that being able to seamlessly transition the app or other activity from one of those devices to the other would be a great thing.
We already have this ability in some apps such as the Kindle app where you can share progress on books between devices and seamlessly pick up where you left off on your tablet or smartphone. Samsung Flow is similar and allows you to transition an app or webpage between devices so you can continue where you left off. Flow is now available in the US in beta form if you have a supported device.
Samsung Flow will also allow the user to defer and activity and continue whatever that activity is at a more convenient time. Devices that support Samsung Flow include the Galaxy S5, S6, and S6 Edge, Galaxy Alpha, Galaxy Note 4 and Note Edge, and Galaxy Tab S.
The app is on the Google Play Store right now and is a free download. Android 4.4 or higher is required and the app is 7MB in size. Check out the video below for more details on what Samsung Flow can do for you.
SOURCE: Sammyhub