Samsung files trademark on Galaxy Axiom, Awaken, Heir, Rite names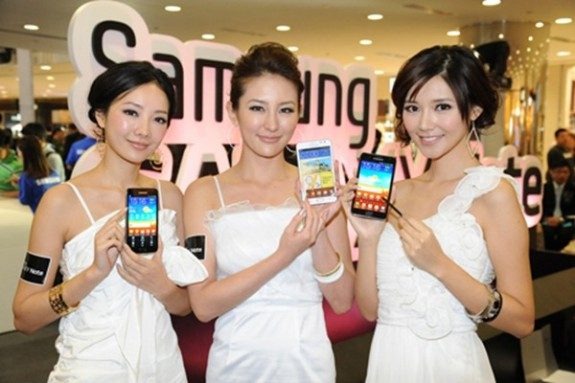 Mobile World Congress 2012 kicks off next week and at the show, we will undoubtedly see hordes of the smartphones and other devices launch. If you're a big fan of smartphones of any brand or type, this is the show where you'll see many of the new high-end devices set to land this year. SlashGear and Android Community will be at the show so stay tuned for more coverage. Samsung filed several trademark applications on February 16 for device names expected to be smartphones.
The trademark applications include names like the Samsung Galaxy Rite, Samsung Galaxy Heir, Samsung Galaxy Awaken, and Samsung Galaxy Axiom. There is a chance that we could see these devices launch at Mobile World Congress 2012 next week. However, I have to wonder if Samsung would've waited until only a few weeks before devices were to launch to file the trademark applications, assuming MWC 2012 is the launch target.
All the trademark applications want to secure the individual names for use on mobile phones and smartphones. There is no official announcement of these devices from Samsung, and so far, we haven't seen any leaked devices using these names.
[via Fusible]